Why Lawyers Need To Conduct All Job Interviews For Everyone From Now On Forever
June comes in like a lion with two major cases handed down from the Supreme Court. I will leave it to Ken at Popehat to describe today's criminal law free-speech decision in Elonis v. U.S.; that's closer to his bailiwick than mine. What I do is employment law, my particular interest is the relationship of religion to the law. So for me, EEOC v. Abercrombie & Fitch Stores, Inc. is the high point of this week's round of decisions closing out the 2014-2015 term.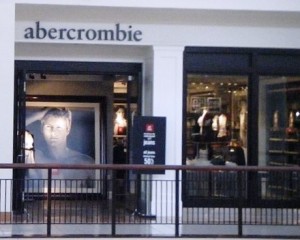 Abercrombie & Fitch ("A&F") operated an "Abercrombie Kids" store at a mall in Tulsa, Oklahoma. A&F had and enforced a dress code, called the Look Policy (A&F subsequently abandoned this policy, in part because of this litigation). This policy requires that employees dressed in clothing and merchandise consistent with the clothing sold in the store. As relevant to this case, the policy prohibiting the wearing of "caps". The term "cap" was not defined.
In 2008, Samantha Elauf, then sixteen years old, applied for a job at the Tulsa Abercrombie Kids store. Ms. Elauf is a practicing Muslim, and believes that her religion requires that for a woman to dress appropriately in public, she must wear a headscarf. Ms. Elauf wore her headscarf to her interview. The stores assistant manager, Heather Cooke, interviewed Ms. Elauf, and neither Ms. Cooke nor Ms. Elauf raised or discussed the issue of the Headscarf.
Ms. Elauf earned an objective rating in the interview which qualified her to be hired; however, Ms. Cooke did not hire her on the spot, and instead sought guidance from upper management. Eventually, the issue was escalated to A&F's district manager, Randall Johnson. Ms. Cooke told Mr. Johnson that she suspected that Ms. Elauf wore the headscarf because of her religion. (Mr. Johnson denied that this conversation took place.) Mr. Johnson responded that regardless of religion wearing that scarf would violate the company's dress code, and he directed Ms. Cooke to not hire Ms. Elauf.
Ms. Elauf filed a complaint of religious discrimination with the Equal Employment Opportunity Commission, and the EEOC filed suit on her behalf. The EEOC won at the trial court level, awarding $20,000 in damages to Ms. Elauf, which seems about right for what she would have earned in near-minumum wages working a part-time retail job until she turned 18. On appeal, the Tenth Circuit reversed and found in favor of A&F. The Tenth Circuit reasoned that actual knowledge on the part of the employer of an applicants need for a religious accommodation would be necessary before a finding of discrimination could be made. Because Cooke had deliberately avoided, and Ms. Elauf had not raised, the issue of Ms. Elauf's religion, A&F have not been put on notice of a need for a religious accommodation.
In today's 8-1 decision written by Justice Antonin Scalia, the Supreme Court disagreed with the Tenth Circuit, and reinstated judgment in favor of the EEOC, and by extension Ms. Elauf. The vote was 8-1, with Justice Samuel Alito concurring in the result and Justice Clarence Thomas mostly dissenting.
Important to Justice Scalia's reasoning was the fact that the EEOC brought a claim using "a disparate impact" theory. The facts of this case are well-suited for disparate impact claims, because the nature of a disparate impact practice is one that looks neutral on its face, but when applied to a particular group produces a discriminatory result. It may be easiest to think of it in terms of a Jewish applicant who wore a yarmulke. Is a yarmulke a "cap"? It certainly looks like one. But for the most part, only Jewish men wear them. So a policy that prohibits the wearing of yarmulkes discriminates against Jewish men because it has a disparate impact upon them.
It always seemed obvious to me that the A&F policy, in addition to discriminating against Jewish men, would in practice discriminate against Muslim women. What makes it interesting was that A&F's manager Ms. Cooke, undoubtedly after having been extensively trained on the subject by HR professionals and lawyers like me, had carefully skirted around and did not address the issue of Ms. Elauf's religion while interviewing her.  
I have dispensed advice like this to clients in the past, although I hope my advice was and in this case would have been a little more subtle than "just don't talk about it." I would have advised the person conducting the hiring interview to have said to the applicant, "I notice that you are wearing a headscarf. Is that something that you would wear on the job? Because we have a policy against any kind of headwear."
But that requires threading something of a needle, in that the question I would have coached the interviewer to ask does not address the applicant's religion, a subject that I would have told the manager to have avoided. But it does come close. "Would you wear that headscarf on the job?" is perilously close to "Do you have some sort of religious need to wear the headscarf?" which is over the line of asking about religion. For some people, that is too fine, too subtle, too careful a distinction to make.
Moreover, the best job interviews move quickly, with a rapid back-and-forth between the interviewer and the interviewee – because a faster pace tends to reveal more forthright information about the applicant. It would be very easy for an interview were to make a mistake in such a process, having to quickly think of a way to ask a question that skirts around a dangerous subject but penetrates to a necessary one.
So it is difficult for me to condemn Ms. Cooke for deciding that in a process where she had to ask questions and record answers quickly, she would err on the side of caution. Yes, she could have parsed out the most searching inquiry available to her, which would have avoided asking a question that constituted an unlawful employment practice but did get to the question of whether the applicant would comply with the dress code. Once she had that information, she would have been in a position to seek useful guidance from a higher-up. As it was, when she did seek that guidance, there wasn't enough good information, and instead a suspicion strong enough to cross the line into knowledge, of bad information.
That's what makes the case interesting, because the kind of coaching and the kind of practice that Ms. Cooke displayed on behalf of A&F was intended to create a lacuna in the interview process, one created for the purpose of immunizing the company from Title VII liability. Instead, the opposite happened.
The other interesting question in this case was weather making an accommodation for Ms. Elauf to wear her headscarf at work would constitute an "undue burden" on A&F. If A&F could prove that allowing Ms. Elauf to wear a headscarf at work would unreasonably interfere with its business activities, based on the particular circumstances of this job, then A&F would (or at least could) have an affirmative defense against what would otherwise have been a Title VII violation. But there is no guidance on that point at all from the Court today.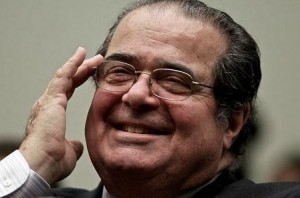 Scalia's opinion distinguishes between "motives" and "knowledge." In this case, Scalia interprets the wording of Title VII to mean that "… an employer who acts with the motive of avoiding accommodation may violate Title VII even if he has no more than an unsubstantiated suspicion that accommodation would be needed." Slip op., at 5. A rule of this nature disincentivizes creating the lacuna in interviewing questions; the interviewer is forced to have to push to the relevant information. A contrary rule would have required reading additional verbiage into the text of Title VII (according to Scalia), and the Court doesn't have the power to do that; only Congress can add words to statutes.
At this point, I can hear at least one of my employer clients protesting that if she does not have knowledge of an applicant's membership in a protected class, she can't possibly form a motive of discriminating against members of that class. If A&F did not know that Ms. Elauf was Muslim, how could it have formed a motive discriminating against Muslims?
The majority opinion did not answer that question today, nothing that it did not have to in this case. Rather, it noted that A&F strongly suspected Ms. Elauf was a Muslim (note that the fact that A&F was correct in this suspicion is actually irrelevant.) As such, even without affirmative knowledge that Ms. Elauf was Muslim, Ms. Cooke and Mr. Johnson, on behalf of A&F, could have formed a motive to interpret and enforce a policy in a way that had a disparate impact on Muslims, and in fact they did do exactly that.
With that, the court ended its opinion, not addressing the issue of undue burden on A&F at all. To the extent that Scalia addressed the issue, he indicated in a footnote (slip op. 2-3) that the plaintiff's burden of proving a failure to accommodate what synonymous with proving a failure to hire motivated in substantial part by religion. If the employer was willing to accommodate, the employer would have made a job offer. But this reasoning, while tautologically correct, offers little insight into the amount of hardship that A&F would have had to have proven in order to have successfully claimed an undue burden in accommodating Ms. Elauf's headscarf.
Justice Alito wrote a concurring opinion. Alito's arrival at a result overturning the Tenth Circuit and finding employer liability was predicated upon finding that decision-makers at A&F strongly suspected to the point of knowledge that Ms. Elauf was Muslim. Alito equated that strong suspicion with actual knowledge, and therefore concurred in the judgment. But, he pointed out that in the absence of such a suspicion was equivalent to the absence of actual knowledge, and so it would be difficult for an employer without such a suspicion to trigger Title VII liability.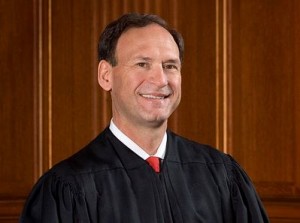 Alito raised the example of an employer who requires all employees to work on Saturday. Some prospective employees might not wish to work on Saturday for personal reasons, and others might not wish to work on Saturday for religious reasons. Alito suggests (correctly) that the majority rule would impose liability if a religious absenter were not hired, notwithstanding the fact that a non-religious absenter who was not hired would not have a Title VII case. In such a case, Alito believes it would then be appropriate for the employer to demonstrate that absenting employees from working on Saturdays would constitute an undue hardship. Given that the employer might not always know that a given applicant adhered to a religious practice prohibiting work on Saturdays, Alito would find that an employer who asked (only) "Can we schedule you to work on Saturdays?" and got the answer "no," would be justified in all cases to not hire the employee, regardless of whether the reason for the "no" answer was religious or personal.
The dissent by Justice Thomas takes Alito's position to the final step, the one that I can all-too-easily imagine my client arguing. Without actual knowledge of Ms. Elauf's religious practices, A&F could not form a discriminatory intent, and two Justice Thomas, Title VII prohibits only intentional acts of discrimination. As applied in this case, A&F simply refused to create a new exception to the neutral-on-its-face dress code, and the resulting rule continued to be neutral to religious practices. Thomas recognizes that the effects of that rule would be borne more harshly by Muslim women, and by implication Jewish men, but because the reason for the policy was not to exclude Muslim women and Jewish men from working for A&F, but rather to do something religiously neutral (in this case, to present customers with a particular trade dress) this does not constitute an intentional discrimination and therefore should not be actionable.
But Thomas is very narrow reading of intent, and Alito's very narrow reading of knowledge as predicate to motive, did not carry the day. Rather, Justice Scalia's interpretation of the wording of Title VII did: A&F had a pretty good idea this young lady was Muslim and they didn't hire her based on her wearing of a headscarf. That's religious discrimination in violation of Title VII.
As a practical reality, employers will need to step up their game when they train employees who engage in hiring interviews. Kind of a shame for employers who thought they had been doing a good enough job of that already, employers like A&F. If Ms. Cooke is an exemplar of A&F's training for intake interviews, then she was trained to both not simply ignore a potential conflict between what the interviewee was doing and the company's policies and to not directly inquire about religion. She saw a conflict between those two imperatives, and chose to err on the side of caution, likely in the way that she had been trained to. She did later seek guidance from a superior, again likely in the way that she had been trained to.
The problem was, she did so without having first armed herself with the correct information together during the interview process: did the applicant need an accommodation to wear the headscarf? She didn't have that information, information relevant to the job requirements, to present to Mr. Johnson. In the heat of the moment, she forgot how to surgically extract that information while leaving the other volatile areas alone, which meant that the case could never really progress to the point that whether the headscarf constituted an undue burden to A&F was never going to be reached.
Employers in the future will need to learn from this cautionary example: interviewing applicants is a part of business operations fraught with peril, and ought not to be relegated to people who have not had extensive training in avoiding the risks inherent therein.
Image credit: Both from Wikimedia commons (with modification by author); Supreme Court photographs of Justices Scalia and Alito.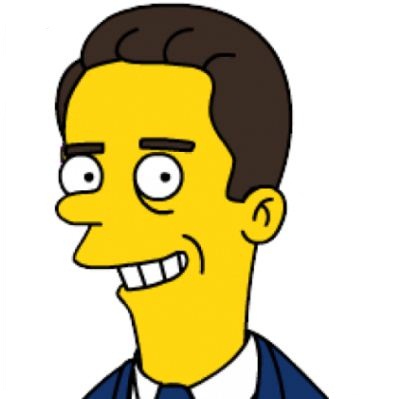 Burt Likko is the pseudonym of an attorney in Southern California. His interests include Constitutional law with a special interest in law relating to the concept of separation of church and state, cooking, good wine, and bad science fiction movies. Follow his sporadic Tweets at @burtlikko, and his Flipboard at Burt Likko.