Two Politicians Who Didn't Say Quite The Reprehensible Things Said Of Them
Scott Walker didn't actually say that women seeking abortions should be required to get ultrasounds "because they're cool." What he said was:
Most people I talk to, whether they're pro-life or not, I find people all the time who'll get out their iPhone and show me a picture of their grandkids' ultrasound and how excited they are, so that's a lovely thing. I think about my sons are 19 and 20, you know we still have their first ultrasound picture. It's just a cool thing out there. … We just knew if we signed that law, if we provided the information, that more people if they saw that unborn child would, would make a decision to protect and keep the life of that unborn child.
So the "cool" thing is not that ultrasounds are available, but that people Walker meets carry fetal ultrasound images of their grandchildren around on their iPhones. I have lived on this Earth for approaching forty-five years and I have seen a grand total of two fetal ultrasound images and I saw both of them as evidence in litigation. I have never even heard of people walking around with fetal ultrasound pictures on their iPhones.* If someone offered to show me a fetal ultrasound picture on their iPhone, I would think them… odd. Walker must run in social circles with norms very, very different from my own if people are showing fetal ultrasounds to each other all the time.
Bernie Sanders didn't say that women fantasize about being gang-raped. He wrote in a rather strange, soupy essay in an alternative newspaper back in 1972 apparently using the device of a hypothetical heterosexual couple struggling with wrestling internal and interpersonal sexual relationship issues:
A man goes home and masturbastes his typical fantasy. A woman on her knees, a woman tied up, a woman abused.

A woman enjoys intercourse with her man — as she fantasizes being raped by 3 men simultaneously.

The man and woman get dressed up on Sunday — and go to Church, or may to their "revolutionary" political meeting.

Have you ever looked at the Stag, Man, Hero, Tough magazines on the shelf of your local bookstore? Do you know why the newspapers with the articles like "Girl 12 raped by 14 men" sell so well? To what in us are they appealing?
On the one hand, a reading of the whole essay reveals that Sanders is critical of people entertaining those sorts of fantasies. Indirectly, he suggests that such unhealthy mental images are the product of an equally unhealthy cultural set of gender norms, and he implies that the then-emerging social norms of feminism would be better for both men and women. But it's a pretty soupy essay, and you've got to read it with a fair amount of generosity to realize that's what he's aiming at. So on the other hand, WTF. How could he possibly have thought that this would be a good thing to publish, in any form? The same sort of unfocused, ill-advised judgment that went in to writing the essay was evidently also used in giving it to someone else to publish.
I'm not left with the impression that either of these Presidential candidates are actually as cruel as the headlines say they are. But I am left with the impression that they're both weirdos.
* Susbsequent to my initial post, a colleague advised me that he sees quite a few fetal ultrasound pictures on his Facebook feed. Some from strangers. (WTF?) So maybe I've been living under a rock. Then again, my colleague's father is an OB-GYN, so he may be coming at the issue from a skewed place, too. Is this sharing of fetal ultrasound pictures a thing?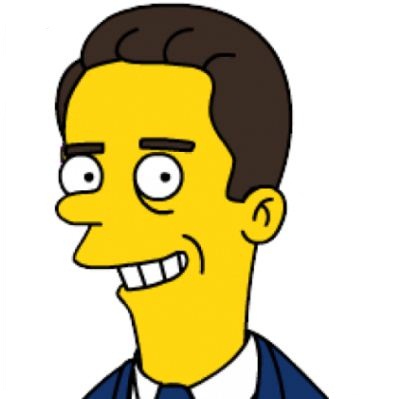 Burt Likko is the pseudonym of an attorney in Southern California. His interests include Constitutional law with a special interest in law relating to the concept of separation of church and state, cooking, good wine, and bad science fiction movies. Follow his sporadic Tweets at @burtlikko, and his Flipboard at Burt Likko.