Book Review: Seveneves by Neal Stephenson
A good novel needs a strong opening. A good sentence, one that grabs you by the shoulders and says "Hey! This is going to be good!" Neal Stephenson seems to have figured this one out in his brand-new novel Seveneves. How's about this to start out a novel:
The moon blew up without warning and for no apparent reason.
Mr. Stephenson, you have my full, complete, and undivided attention.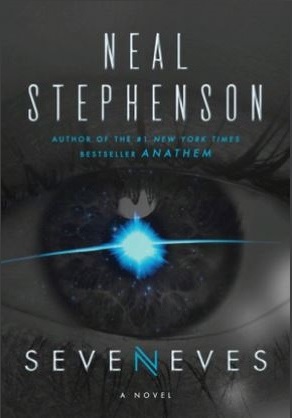 Of course, he would have had it anyway. Neal Stephenson is far and away my favorite living author, the mind behind my favorite series of books, the Baroque Cycle. I inhaled all 880 pages of Seveneves over the course of four days on vacation. I can't think of a better way I could have used my time off.
Middling spoilers follow. If you want to avoid them, perhaps you can skip down to the last paragraph of the book review.
After beginning the novel by blowing up the moon, Stephenson goes on to explain that it doesn't blow up nearly the way you might have thought it would. If your mind, programmed by media the way mine has been for forty-plus years, the first thing you think of is the way the Death Star blows up, and Stephenson goes on to explain that no, it wouldn't be like that at all.
For a couple of weeks, it turns out to be pretty cool. Until it isn't cool anymore and then it isn't cool at all. Right around the time that Stephenson, through a character intended as an obvious pastiche for the personable Neil DeGrasse Tyson, explains to the President of the United States, an only slightly less obvious mash-up of Hillary Clinton and Carly Fiorina, that while the newly-fragmented moon will eventually turn in to a beautiful ring around the Earth, what's going to happen before that will be, shall we say, unpleasant. Humanity as a whole has about two years to get its collective shit together.
From there, it's a trip down the "global apocalypse" science fiction path for Stephenson and his readers, which is always good entertainment — but the book owes a standout homage to Lucifer's Hammer by Larry Niven and Jerry Pournelle. This was actually one of the first sci-fi novels I ever read, one which tried to bridge Frederik Pohl's gap: not only should a good science fiction story predict the invention of the automobile, it should also predict the phenomenon of the traffic jam.
In two principal parts, Stephenson takes a technocratic, hard sci-fi approach to the preparation for the end of the world. Niven and Pournelle used the best science available to them in 1977; what Stephenson can know in 2015 about global catastrophe scenarios — both how they are caused and what would happen during them — is unsurprisingly quite a bit more well-informed and carries quite a bit more weight as a result. Stephenson's end-of-the-world scenario is one packed with the dread of inevitability, which in turn leads to lots of doubt and cynicism.
As with Niven-Pournelle, Stephenson looks with a rather dim sneer out of the corner of his eye at non-technical specialists. Engineers and scientists, whether of the academic or entrepreneurial bent, are the heroes of his story. The politicians and social-science types seem admirable only when they use their skills to clear a way through the red tape in which they usually live for those with actual skills to go out into the universe and do something useful.
About halfway through the book, a very sudden and dramatic shift takes place to show what happens After The Worst Thing Ever, signaled by a temporal incongruity in narrative rather as large as anything I've seen before in any medium. Perhaps a bit too heavily wedded to exposition, Stephenson takes a multidisciplinary approach to speculative fiction — he tries to marry robotics, sociology, speculative history, planetary-scale materials science, genetics, and later, atheistic philosophy into a look at a human society vastly different from our own.
To his credit, he pulls it off. By the end of the book, the reader is left with a good understanding of how such a human society, scarred from and molded by the experiences in the first half of the book, might have come about and how it would function. The problem is that to give the reader this understanding, right on down to the body language and tasteless jokes of the far future, he has to delve deep into out-of-narrative exposition, in a more heavy-handed way than he did in his elegant child's-eye description of the possibilities of nanotechnology in Diamond Age or the dialogue of geeky Second World War cryptographers and eccentric Silicon Valley entrepreneurs in Cryptonomicon.
The elements of the future Stephenson envisions are at once technocratically hopeful, yet deeply depressing. Even if we pick our best and our brightest, and make abundantly clear that past allegiances to race, nation, and creed are obviously superfluous, it may be that human would nevertheless prove unable to break free from our instincts to polarize into tribes and resist accepting the obvious truths that evidence presents to us. The contemporary subtexts of ideological gridlock, global warming denialism, and racial violence are mostly, although not completely, allowed to stand for themselves without holding the reader's hands. And if you've read Lucifer's Hammer, you'll see that Stephenson addresses these themes with a seeming consciousness of the way that this territory was navigated a generation ago.
Of all the Stephenson that I've read, this work is probably the most filmable. Even the more abstruse second half of the story could be adapted to a visual medium with minimal difficulty, and with some good expository dialogue rendered understandable to a non-technically trained viewer. That probably wasn't a conscious decision by Stephenson, but it's fortuitous, because his work deserve translation to the broader audiences available through the movies or, better yet, through the sorts of high-quality cable miniseries where the best deep narratives being made are happening today.
Now, I had a week to myself and very intermittent internet access last week, so I had ample opportunity to sit down and just read and enjoy a book. And this was a terrific yarn, one that exercised my mind and sparked my imagination. You may not have the luxury of a vacation in which to gulp down this book. But that may be for the better. A really good steak dinner should be eaten slowly, in small bites, to appreciate the quality of the food served to the diner. Maybe so too with a really engaging novel: if taken in small bites, it may digest better intellectually, and increase the reader's enjoyment. It's tough to put down in places: Stephenson knows the tricks of the potboiler's trade, and it is an effort of will to look up from the book during its tense moments. But at 880 pages, without many chapter breaks, you're just going to have to figure out how to exercise your own willpower about when to put it down.
In a sense, it is the perfect speculative fiction novel: it serves up a cocktail of new science ideas on a tapestry of their human implications; it thinks Really Big Thoughts and by analogy, points to sometimes uncomfortable realities about the world of reality. Perhaps a bit more exposition than was strictly necessary, but then again, it's Neal Stephenson, so the exposition is going to make you smarter.
And after reading it, you'll never look up at the moon in the sky in quite the same way again.
Image: Cover art from publisher, under claim of fair use as commentary about subject work. (Go buy this book!)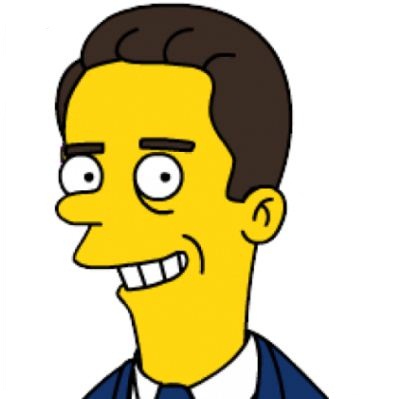 Burt Likko is the pseudonym of an attorney in Southern California. His interests include Constitutional law with a special interest in law relating to the concept of separation of church and state, cooking, good wine, and bad science fiction movies. Follow his sporadic Tweets at @burtlikko, and his Flipboard at Burt Likko.