Linky Friday #116
Politics: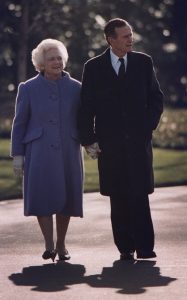 [P2] Democrats, it would seem, have no beef with socialism.
[P3] Joe Battenfield argues that if things don't work out with Hillary Clinton, the Democrats can always go with Kerry. Before Mitt announced he wasn't running, I was pondering the violently dull (albeit unlikely) prospect of a Kerry-Romney election.
[P4] It feels a bit like corporations are going out of their way to make H1-B visas look bad, but the reality is that they have little reason to care about public opinion. More from Dave Schuler.
[P5] Over at Hit Coffee, I explained how the death of Bush 41 could help make a Bush 45 possible.
[P6] Aaron David sent this neat visualization of the gerrymandering of America.
[P7] From Stillwater: Nebraska abolishes the death penalty. It's a really amazing story to read, what with the number of political vectors in play. Good on ya Big Red.
Healthcare: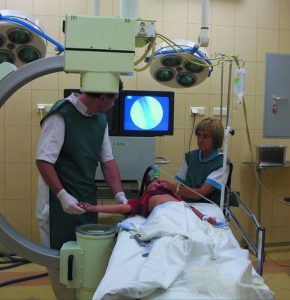 [H1] From Oscar Gordon: In case you need another reason to vaccinate.
[H2] Sandeep Jauhar looks at the importance of medical cost transparency.
[H3] Texas is moving to become the newest state to allow terminally ill patients the ability to try non-FDA approved medications.
[H4] Leana Wen argues that patients should see their medical records.
[H5] Nathan Washburn looks at the decline of the rural hospital and what can be done about it. Or maybe we shouldn't worry about it.
[H6] At Hit Coffee, I explained that bureaucratic inertia may be more responsible than profit interests when it comes to explaining why hospitals aren't developing communicative EMR.
Society:
[S1] The DC Cinematic Universe looks like a real trainwreck. Bizarrely so, in my view, given that all they had to do was hire Paul Dini.
[S2] Dear DC Comics, cut this $#!+ out, please.
[S3] Saul-Bait: When should men wear short pants?
[S5] From Glyph: Fascinating and informative piece on the recent historical evolution of gay culture, and drawing distinctions between the concepts of 'gay' and 'homosexual'.
[S6] Alice in Wonderland remains a classic, but its author's reputation has taken a beating.
[S7] In a restaurant review that isn't really a restaurant review, Jack Baruth investigates the male privilege of potential invisibility.
Puerto Rico:
[PR1] Jeb Bush supports Puerto Rican statehood, but I have to agree with the National Review that it's not presently a good idea for anybody involved.
[PR2] Puerto Rico is losing its middle class, but gaining millionaires.
[PR3] Lydia DePillis looks at Puerto Rico to see what a massive minimum wage hike to $12 will do, because they had a hefty rise from $2.03 to to $3.35. It tries to explain away a whopping 9% drop in employment (Might have happened anyway!) and emigration (It's good for people to leave!) and despite admitting at the end that raising the minimum wage didn't do its economy much good. Despite an optimistic tone, it does little to alleviate my concern about what a $12 minimum wage would do to Mississippi.
[PR4] The territory is raising its taxes to settle a budgetary shortfall, but Ike Brannan of the Weekly Standard argues that it should be allowed to declare bankruptcy.
China:
[C1] Muslim shopkeepers in China are being required to sell alcohol and cigarettes
[C2] If they aren't interested in taking over Pitcairn, maybe would-be seasteaders need to cozy up to the Chinese, offering to be human flagpoles in exchange for relative independence!
[C3] An Indian-American friend of mine argues that one of the main reasons that India never became a manufacturing hub the way that China did is because graft made it impossible. American-expat-in-China Matthew Stinson tweets of this New York Times article, that graft in China is so ubiquitous that it tends to go unnoticed.
[C4] Nuclear power is making a comeback in China, and an Airbnb-type company is making a splash.