Introductions: zic and the squeaky-wheel growing pains edition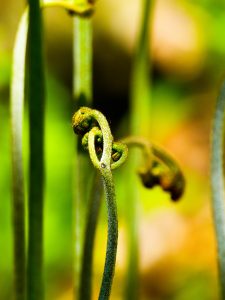 You know what they say about squeaky wheels? I think everyone here knows me by now, but a few details.
I'm slightly older than middle aged. Married, two children, both grown. I live in Maine. My sweetie's a jazz musician and underpaid adjunct who teaches music technology.
I've had a varied professional career; beginning in childhood, I grew up farming. If you want to know anything about milking cows, I'm probably the person to ask around these parts. Also, child labor.
I worked in IT as a programmer and data base specialist back in the day when 'computer' meant a main frame costing millions installed in a secure location, not something you could hold on your lap. In that capacity, I wrote several of the prototype welfare-fraud detection systems for Reagan's welfare reforms; and developed a very early concern about information technology and privacy. This work also taught me the people on welfare are probably not the kind of people in our imaginations; a lesson I try to apply habitually; evaluate real people, not stereotypes. This is not always easy to do.
I abandoned my tech career to stay home with my babies, both the result of birth control failures. This was probably the most expensive choice I've ever made. To work at home and on my own schedule, I began writing, and worked as a freelancer for a decade, mostly covering small business and my home state, Maine. I was a contributing editor for several magazines, and spent most of 2001 to 2005 writing about doing business with the war effort and veterans issues. At some point during this work, I realized I'd been pigeonholed as a propaganda tool by people in the Bush admin., and being a hard-assed liberal, I walked away from journalism. It is a matter of some pride to me that my lessons in real people not bias stereotypes did not let my political ideology and bias show in my work, else I wouldn't have been a very good tool; my own competency and standards planted the seeds of my decline from the lofty pinnacles of freelance writing.
Despite being an avowed liberal, I've made many traditional and conservative choices, like staying home with my children and writing about the military. I consider myself libertarian, too, particularly when it comes to the private property rights of one's own self. People are complicated, not two-dimensional paper dolls cut out from the pages of a magazine.
I've been contributing as a commenter and occasional guest poster here for since at least 2012, and I believe this place has the more intelligent and thoughtful participation from a diverse group on the internet. I cherish the mix of people, and am honored to have earned enough respect to be invited as a contributing editor.
What can you expect from me? I'm sure I will write posts that feature feminism, since I am female. But I do not speak for All Women™, and if you, dear reader, or I ever confuse the individual for the crowd, I hope we straighten one another out PDQ.
I'll also share photographs, gardening tips, nature stories, recipes and cooking tips, and public policy analysis, from politics to economics to environmental. I plan to do a series on citizen reporting and original reporting for bloggers.
That last might be most important, I see far too much blogging that's regurgitation if other people's reporting, and far too little original reporting. In keeping with Ordinary Times' tradition of fostering new writers and sending them off into the publishing world, it's important to remember that original reporting, opinion and re-sharing, is the ticket off this blog and into the big, bad-assed challenge of getting paid to write.
Despite many years of writing professionally, I'm a reluctant blogger. First, there's the pay grade; but this is my masterwork; my pass-the-skills along work of a woman in her post-fertility years. Plus, I love me a good copy editor, I'm dyslexic, and being of a certain age, don't care what anyone thinks of me now, anyway. Wrinkles, stretch marks, and gray hair bring freedom from the constant measuring of the gaze
Thank you, Tod, for asking. I sorta wish you'd done it sooner, and I'm sorry I didn't offer sooner.
If I've forgotten anything or there's anything you'd like to know, just ask. Maybe I'll answer.