OS Bleg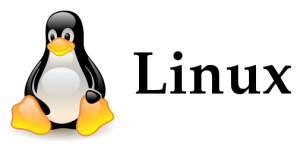 In college, I took a few computer science courses. The comp sci department at my university preferred Solaris. I thought it was okay but somewhat nonintuitive, and with the same problems I had with Windows. And this was back when Windows was not so bad.
I recently bought a new laptop. It has Windows 8, which I hate with a passion. I'm thinking about downloading a Linux operating system.
I mainly use my computer for accessing the Internet, taking standardized tests, listening to streaming music, and storing pictures/video. I would prefer just to get those things done as quickly and as efficiently as possible, even if there is a bit of a learning curve at first. And preferably without using the mouse. I don't care about aesthetics. I'm mainly just looking for a no-nonsense way to get done what I need to get done.
Does anyone here use Linux? Is switching to Linux a good move for me, do you think? If so, which specific operating system should I switch to? I've used Mozilla longitudinally in the past (I'm using Chrome now), and I've noticed that it goes through long periods of divine lucency and then long periods of utter horridness. Is this an essential feature of being open source, and should I expect the same characteristic functionality if I switch to Linux?
When I bought my new laptop, I considered getting a Chromebook, but I balked when I learned I could only download through the Google store. I take a neutral stance towards the idea of cloud storage. Storage is storage. Cloud is nice, if I can access it from other devices and other places without having to go through some wizard. Should I have just gotten a Chromebook and committed the future zeros and ones of my life to Hooli?