"The Emperor's New Clothes" is Wrong
A tailor presents nothing to the emperor saying that they are clothes so fine that only the most discerning can see them. Not wanting to be thought lacking discernment, the emperor wears the "clothes" and takes part in a procession.
No one who sees the emperor naked will dare say aloud what they see.
Then a young boy shows up and asks why the emperor isn't wearing any clothes. Everyone appreciates the child's honesty, and laugh at the emperor who runs home embarrassed.
That is not the real story. It isn't plausible. The real story that tells a narrative that could have actually have happened ends with the tailor being executed, either either before the procession or after, but probably before.
Why is this detail left out?
Let's rephrase that question in a way that is more likely to elicit the real answer. Why would including this detail interfere with the the author's purpose?
It's likely the that hearing this story makes the reader feel a sense of smug superiority. We each think that were we there, we would be the boy stating plainly what he saw. That's probably not true.
Indeed, everyone in the story's audience shares in this wholly undeserved smugness by laughing at the emperor as he scurries home. There was only one person who said what he saw. That young boy has the right to laugh. Still, everyone else is quick to claim credit by him. They felt fully entitled in their laughter. They do ask whether they ought to be laughing at themselves.
In the real story–the modern story–there is no tailor. The emperor just decides to walk out with no clothes because he knows no one of importance will call him on it. For just as he is the emperor, we are those who cannot speak what we see.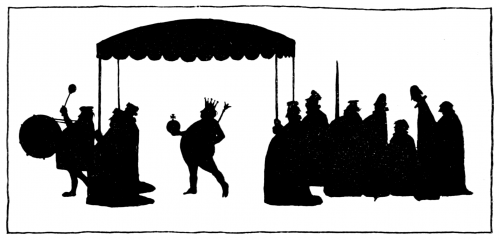 Laugh while you can.