SIHTAF: Manny Pacquiao Made Me Bet Wrong
So you may have heard that there was this boxing match over the weekend. Lots of hype. Massive ticket prices. Boxing fans paid were asked to pony up a $90-per-view asking price with an extra $10-per-view rider if they wanted the fight in HD, which could be partially defrayed by drinking the right kind of beer.
Unless they stole the match on Periscope like everyone else, that is.
The boxers, Floyd Mayweather and Manny Pacquiao, were a little bit older than one might expect for a fight of this stature. Although they each had assembled impressive records (Mayweather was 47-0 with 26 knockouts, Pacquiao was 57-5-2 with 38 knockouts), they had never fought one another in their careers before this, explaining the high viewership demand. The quality of the broadcast was not what paying customers had hoped for. People criticized the quality of the boxing.
Worst of all, for a lot of people who'd bought into the hype's narrative, the wrong guy won. As I understand it, Mayweather is thought by many to be a bit of an ass, what with with all the arrogant-flashing-about-of-wealth-type behavior. So perhaps it's not a surprise that when he very publicly makes nine figures for a single fight, it's tediously predictable that he might draw a lawsuit from an ex-girlfriend looking to get cut in on a piece of the action. Meanwhile, the hopes and dreams of Filipinos everywhere were riding on their favorite son and his exciting and innovative style, and they wound up getting let down.
Nevertheless, for their efforts, each man won large, considerable, massive, obscene amounts of money. The purse split was 60% to the winner and 40% to the loser and estimates were that $300 million was raked in by the two camps. And of course, there was lots and lots of betting, both legal and otherwise, is easier now since you can use bet 365 on the move so you don't have to be in front on a computer to bet.
Somewhat less predictable, though, was the post-fight lawsuit against Pacquiao. Two fans say that Pacquiao failed to disclose that his right shoulder wasn't feeling 100% before the fight, that he should have made this disclosure to doctors during pre-fight examinations, and that this would have done something different had they known this fact. What exactly is perhaps a bit hard to say — they might not have bought ridiculously expensive tickets to the fight or paid for the ridiculously expensive pay-per-view, or they might have bet on Mayweather instead of Pacquiao.
I'm not a boxing fan or a boxing expert. But I do know from following professional football (American and international versions) that sports figures routinely engage in prevarication about their health, whether for financial advantage or to present a desired image to a competitor. I do know that you purchase live entertainment precisely because you cannot know in advance exactly what will happen — that's why it's exciting to see something live. And more important, you put a bet down in a sports gamble precisely because it's exciting and fun to risk something on an uncertainty. If there were no risk, it wouldn't be any fun, of course in order to understand a fight there is Some things you'll need for boxing so that you don´t follow behind.
Sometimes, it doesn't work out as well as you'd hoped. Tough. Don't gamble with what you can't afford to lose. This lawsuit looks too much like someone saying after the fact, "If I'd have known the Jets were going to cut Tebow, I'd have bet on them!" You knew, or you didn't know, and part of figuring that out is learning how to pierce through hype to get at reality. It's inherent in gambling that you try to know what you can, but you never know what you don't know and that's why it's called gambling.
As for the pay-per-view and attendees, they paid good money to see a fight between two high-profile boxers, and they got to see a fight between two high-profile boxers. What's the problem?
Which is going to be more [Stuff] I'll Have To Apologize For, because I must admit that a lawyer, a brother or sister member of the bar, filed that lawsuit. I'm not worried about Pacquiao's chances in court — he's got a reasonably good lawyer* available to handle this. Still, it's more ammunition for the notion that thanks to my brother and sister lawyers, it's getting more difficult for society to have nice things like high-profile boxing matches. I'm sure to wind up having a drink at a party and some yahoo is going to approach me with this and demand some sort of easy explanation that they'll immediately dismiss as bullshit and then pin the moral blame for something half-understood but actually reasonably subject to criticism on me just because I'm a lawyer, notwithstanding that I'm not the lawyer who filed the lawsuit. It's not reasonable, but it's nevertheless inevitable.
Mayweather says he's open to a rematch. I'm sure a lot of lawyers are, too.
* Heh. The phrase "a reasonably good lawyer" with respect to the attorney whose biography is linked should be read in a tone of dry understatement.
Image source: wikimedia commons.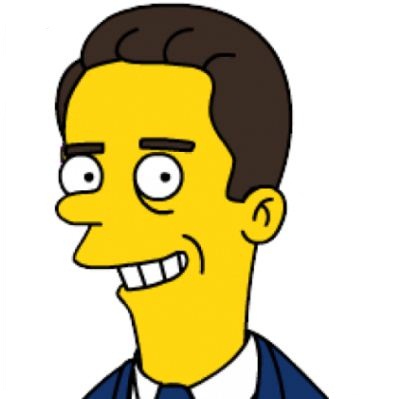 Burt Likko is the pseudonym of an attorney in Southern California. His interests include Constitutional law with a special interest in law relating to the concept of separation of church and state, cooking, good wine, and bad science fiction movies. Follow his sporadic Tweets at @burtlikko, and his Flipboard at Burt Likko.