Society must be defended!
Not so often do we get external confirmation that our memory is right about the social changes that have taken place during our lives, but I recently picked up a sociology text on "understanding deviance" from 1974, the year of my birth, which includes a reading on the deviant behavior of Homosexuality. To be fair, "deviance" is defined here in sociological terms as "behavior within a designated social system that violates the norms of that system and is objected to by members of that social system," which is fair enough: homosexuality really was objected to in 1970s America. 1974 was also the year, let's remember, that the APA removed homosexuality from the list of mental illnesses in the DSM-II. In fact, the sociology textbook of that year tells us that men who had come out or "become Homosexual" had gone from secondary to primary deviance: from engaging in acts that their society defined as deviant to identifying themselves as deviants from the norm. And yet, it also interviews many gay men and tells us of their experience of marginality in a way that is fairly non-judgmental. Nonetheless, it was a bit of a relief to close the book living in a society where homosexuality is no longer considered deviant behavior by most and, in fact, it's arguable whether or not it's homophobic behavior that is increasingly seen as deviance.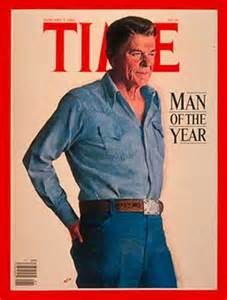 What has happened in the forty years of my life has been a sweeping historical shift for the better. The Stonewall riots took place just five years before that book and I came into being. Fifteen years later, when I was in High School, I still remember when I related some unreflectively anti-gay statement that I had overheard from a fellow student and my friend Greg von Winkle responded, "I don't really think there's anything wrong with being gay." I was shocked at the immediate recognition- wait, of course there isn't!– and yet that I had never before heard anyone say anything like that. It was just so well understood that there was something vague, indefinable, and obviously wrong with being gay that nobody I knew asked just what it might be. What mercifully seems to have happened in the two and a half decades hence is a great number of people have said "Oh wait, of course there isn't!"
The norms of our society have been altered and our axioms have flipped. One felt almost sorry for the owners of Memories Pizza in Walkerton, Indiana when they guilelessly told a local television station that their religious beliefs would prevent them from "taking part" in a gay wedding by supplying pizza, but not from selling pizza to customers in their restaurant celebrating, say, a gay birthday. A gay bris is still up in the air presumably. The response from the online "public" was quite what one would expect: the store was inundated with calls demanding they close, the story was spread around like a campfire ghost story on Facebook, they were harassed, taken up as a cause celebre by Glenn Beck, and finally had to close their store. No doubt a memoir will be forthcoming. Particularly galling for people who were already galled was the owner's subsequent statement that he had "chosen" to be heterosexual and didn't want to be "beaten over the head" by those who chose to be homosexual. Some choose gayness, apparently, while others have it thrust upon them.
It's easy to poke fun here. One wonders why an anti-gay establishment would name themselves after a song from CATS. Why is it, when the Holy Spirit speaks through people, it makes them say such foolish things? Would they be okay with catering a gay orgy so long if they didn't have to take part? What about half as many pizzas for a marriage of bisexuals? And what self-respecting gay couple serves pizza at their wedding anyway? Might I suggest, however, that mockery is a healthier response than outrage?
It's also hard not to ask some improper questions of my fellow compatriots, beginning with: Does our society really need to create more deviants? Are we in danger of swapping out one set of social rules and ways to violate our social norms for another? What is the utility of social stigma anyway? Does it serve a psychological need? Is there any real hope that deviants like these will be persuaded to a fuller acceptance of homosexuality by our ostracizing them? Is it just a warning for the others? Is the Internet another device for surveillance and punishment? And given how quickly this huge cultural change has happened, isn't it likely that the things that we axiomatically understand as being clearly wrong aren't so clearly defined for everyone? Or are the people responding with the loudest outrage or laudation about all of this hoping to take part in an historical moment that has already passed them by?
Furthermore, why is there such horror around the notion that we might choose to be gay or straight anyway? Isn't it subscribing to the notion that homosexuality is a lifelong affliction or something to be ashamed of when we respond with outrage every time someone says something "bigoted" about people choosing to be gay? Why not a full-throated demand for acceptance instead of defensive postures such as "I was born this way"? Why do we believe in free will everywhere else and then argue for predestined sexuality? Whose behavior are we policing: other's or our own? What's so terrible if human sexuality is more fluid than the narrow boxes we call "sexual identity"?
Finally, the touchiest question: Who really cares if a pizzeria won't serve a same sex wedding?
To be clear, as someone who has loved both men and women, I obviously disagree that homosexuality is "wrong" or "unnatural". As an agnostic, I really don't care what Paul said about homosexuals nearly two millennia ago. Politically, I am opposed to any and all of the "Religious Freedom Restoration" Acts. And, having worked many weddings in the food service industry, I find it bizarre and unprofessional that food workers who do so would think of themselves as "taking part" in the service. (If I had the option, I would refuse to work a wedding where Brown Eyed Girl was played!) But, ultimately, I think I'd most prefer to live in a society in which the default mode was not always outrage and condemnation directed at free-floating targets of our collective high dudgeon. Could a society function with complete tolerance but without deviants?