The Jurisprudence Of Found-Object Taxidermy
Rarely do law students' academic articles make any substantial waves. But yesterday, a recently-published piece in the Tennessee Law Review by law student Michael Cottone concerning the doctrine of ignorantia legis neminem excusat ("ignorance of the law is no excuse") seems to tickle the fancy of Professor Glenn Reynolds. Seeing as Prof. Reynolds is also at Tennessee Law, there is reason to suspect that he offered some academic guidance to the author, but Prof. Reynolds is not just any law professor, he's Instapundit: a well-known blogger and columnist. So he can spread some eyeballs to the idea.
That notion is in today's modern world, there are laws and in particular regulations for so many arcane things that it is unlikely that anyone can get through a single ordinary day without breaking some law in some way. If a law, in particular a regulation, is so obscure that a reasonable person could not be expected to know in advance that the behavior is regulated, oughtn't that be available as a defense to a person accused of such a crime?
Bear in mind that when I use the term defense I mean something that absolves the defendant of criminal culpability. Self-defense is a defense to the charge of homicide. Consent is a defense to the charge of rape. By defense, I do not mean a mitigating factor, such as a colorable claim of actual title as a mitigating factor to the charge of theft or a medical emergency as a mitigating factor to a charge of a traffic violation. A mitigating factor is a reason to impose a lesser or even no punishment, but it does not mean that no crime was committed. A defense means that no crime was committed at all. Cottone, and Reynolds, suggest we consider the idea that in some cases, good-faith ignorance of the law ought to be available as a defense, not just as a mitigating factor for determining a just level of punishment.
The premise of this proposition is that the law is so complex that a reasonable, ordinary person cannot be expected to be on notice of all of the provisions of our intricate law; just having it available on the internet is not enough. I know of no reliable way to test this which does not quickly reduce itself to a doomed trivia game, one which even David Boies and Ted Olsen and John Roberts would eventually fail. Which is not the same thing as proving the thesis: it is not the case that people who fail to correctly name the Vice-President's spouse are too ignorant to be trusted with the franchise, so it's analogously not clear that an encyclopedic knowledge of the law is necessary to navigate contemporary life sufficient to avoid the commission of a crime. (Bonus points, though, if when put on the spot and asked, "What is the law?" the respondent returns with "No spill blood!")
In favor of such a consideration, Prof. Reynolds (and, I presume, Mr. Cottone, who offers a much more theoretical and philosophical inquiry about the matter) points to the fact that in tort suits against governmental officials, for harm allegedly inflicted as a result of executing their duties, those officials can claim "qualified immunity," which basically operates against a bar to tort recovery if the rights of the plaintiff were not "clearly established," meaning that a reasonable official in the position of the defendant would not have been able to know with substantial certainty that the plaintiff's rights were being violated. (For example.)
We can't ever get away from the problem that tort law and criminal law are aimed at achieving different ends. Criminal law prescribes certain kinds of conduct which society finds, to varying degrees, intolerable and thus subject to punishment and sanction. Tort law exists to redress the harm done by private wrongs. Criminal law exists to govern society; tort law exists to make victims whole. Obviously, there are ways that these concepts will overlap and it may often by the case that these different sorts of law will reach the same conduct: there is such a thing as a crime of battery and a tort of battery. But importation of a concept from one field of law into another ought to be done with great caution.
For instance, Prof. Reynolds cites in his brief popular piece an "inadvertent" crime in which the defendant is obviously morally innocent. She finds some pretty feathers on the ground, and gathers them up, perhaps for an arts and crafts project. Little does she know that in so doing, she has potentially violated 16 U.S.C. § 668(a) because feathers are parts of birds and these happen to be the feathers of a bald eagle. You probably didn't know, any more than I did a few years ago (see infra), that gathering fallen eagle feathers is a crime. And it's fair to say that the vast majority of people out there living in these United States don't know that.
Of course, we hope that prosecutorial discretion would kick in at some point, and the U.S. Attorney would not be asked to seek either the $10,000 per-violation fine (I presume that this is per gathering, not per feather), the 2-year per-violation prison sentence (!), or the $5,000 per-violation civil penalty. But the hope for prosecutorial discretion may not mean that we want to provide a complete defense in the event that a prosecutor for whatever reason, good or bad, decides to go ahead with pressing the charge.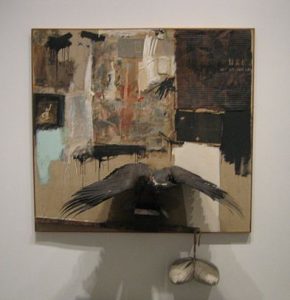 The law exists, in part, to eliminate demand for products made with the body parts of eagles. This, in turn, creates significant dilemmas whenever pretty much anything is done with an eagle. Reading Prof. Reynolds' hypothetical reminded me of a friend who was once a curator at LACMA. She once graced my wife and I with a special tour of the contemporary collection, and related a seemingly endless amount of headaches that came from exhibiting a loaned piece by Robert Rauschenberg, "Canyon," which subsequently resulted in a rather non-obvious sort of legal resolution. Hearing her story was what made me aware of the illegality of the mere existence of the piece (never mind that the stuffed eagle used in the work had been found, already dead and stuffed and discarded, in 1958).
So what's the problem with "Canyon" or with an artistic arrangement of found objects that happen to include eagle feathers? It creates a demand. As noted in one of the links in the previous paragraph, when a taxidermied eagle is manipulated by a famous artist, the resulting work becomes intensely desirable and salable. It's possible that demand increases. And if the rule is that "found" feathers are permissible, then some jagoff is going to start "finding" feathers after having first shot the eagle out of the sky. Now a well-intentioned defense to the rule perversely creates an incentive to do exactly what the rule was intended to prohibit.
Moreover, addressing the reality that our laws are indeed very complex and contain a great many obscurities does not mean that the law is not to be taken seriously or its violations countenanced. Whether the law was broken or not seems to be a different sort of question than whether the violator knew, or should have known, or could reasonably have learned, that the law prohibited a certain act. That second question goes to the classic criminal issue of mens rea, and in a strict liability crime (as a lot of crimes are strict liability, such as speeding or selling alcohol to a minor) mens rea isn't an issue because the nature of the harm effected by the activity are thought to be of such a nature that the mental state of the person committing the act isn't particularly important.
Now, bear in mind that good faith ignorance of the law is going to depend on not only the obscurity of the law in question as well as similar laws, but also the moral gravity of the act. While we can't necessarily expect everyone to know what is consistent with or contrary with a very technical field of law, we can expect everyone to have a functioning moral compass. Moreover, a person's occupation and activities and education are going to come in to play. We might not expect that a person unfamiliar with transportation would know that in most cases, a long-haul trucker can only drive a maximum of eleven hours a day. But we can expect that someone who holds a commercial driver's license to know that there are restrictions on hours of operation, and for such a person to acquaint herself with what those restrictions are in her case. If such a person says she's never heard of that rule, we're going to look at her a whole lot more skeptically than we are a layman, and treat her ignorance of the law as being in something other than strictly good fatih.
To be sure, good-faith ignorance of the law relates to the moral culpability of the defendant. Which means that it is of course relevant to an evaluation of the holistic situation. So while I'm very skeptical of the notion that good faith ignorance of the law it ought to be invokable as a defense. I'm sanguine about accepting such a claim as a mitigating factor at the phase of sentencing.
What I'm not sanguine about, and what seems peculiarly subversive to me about this proposal, is the notion that the law is somehow unknowable. It's never been easier to know the law than it is today, thanks to modern information technology. We ought not to incentivize ignorance of the law. We ought not to make the law somehow less of a law because it is complex, or worse, make the law only the law for some people and not the law for others.
To have people be equal before the law necessarily means that the law is equally applied as to all people before it. We don't always achieve the perfect justice to which we aspire — indeed, many people complain that justice is routinely unevenly applied, that the rich get better treatment than the poor, or that people of color get treated worse than members of the majority, or that men and women stand differently before the law.
Alternatively, many people see the law as part of a system that encourages certain kinds of behaviors and discourages others, with the goal in mind of creating a community where people all behave in a fashion thought to be mutually beneficial. Letting some people behave contrary to those incentives on the basis that they aren't even aware those incentives exists defeats the purpose of having those incentives in the first place.
Adding to this the possibility of a defendant, whether from a favored or disfavored group, claiming ignorance as a defense strikes me as less likely to help perfect our administration of justice than it is to aggravate the inequalities we should hope and strive to remedy and the kind of society we want the law to help mold us into becoming. I can see this being one of many factors a judge considers when sentencing a crime. But unless we're dealing with a crime for which knowledge of the law is already an element, I can't see even good faith ignorance being a good defense to a crime.
Image credit: wikimedia commons.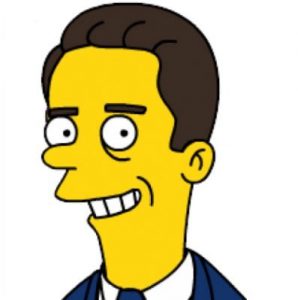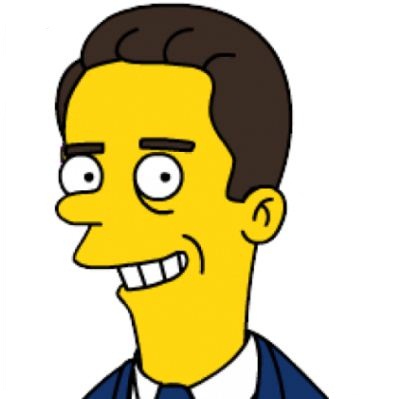 Burt Likko is the pseudonym of an attorney in Southern California and the managing editor of Ordinary Times. His interests include Constitutional law with a special interest in law relating to the concept of separation of church and state, cooking, good wine, and bad science fiction movies. Follow his sporadic Tweets at @burtlikko, and his Flipboard at Burt Likko.