It's Getting So You Can't Look To Attorneys For Moral Guidance Anymore
I would love to start to his post with a photograph of a Brother member of the California Bar, Matthew Gregory McLaughlin CBN 198329, of Huntington Beach. Unfortunately, Mr. McLaughlin is something of a cipher: he seems to have virtually no internet profile and a whole lot of people who put more than my sixty seconds' worth of detective work into the subject have been able to find a photograph or much more than his state bar entry.
I shrink from posting a picture of someone who might turn out to be the wrong guy, because this guy has cast the Bar, the legal profession, and the State of California into substantial disrepute. To credit some different person named "Matt McLaughlin" with such an act might constitute a form of libel. You see, like any other Californian with an idea, a typewriter, and two hundred dollars but a great deal of better taste and a minimal modicum of morality, McLaughlin exercised his political right to submit an initiative to the government for circulation. In his case, McLaughlin has written a piece of proposed citizen legislation with the execrable title "Sodomite Suppression Act."
It's so awful that I have to wonder if it's actually some kind meta-statement about the absurdity of California's citizen initiative law itself. It makes the Republic of Gilead look like a progressive's pleasant springtime daydream. As a dubious public service in pursuit of the truth, I'll provide a link with which you can read the actual submission if your curiosity is sufficiently morbid. It more than takes your breath away; it become the Leftie Outrage Of The Week this week.
Virtually every provision of the proposed initiative legislation would be wildly unconstitutional if actually implemented.  It violates the Establishment Clause by referencing a particular interpretation of a particular religion's teachings as its justification, and promulgating that interpretation to schoolchildren. For that matter, it also violates the Free Exercise Clause because some religions teach that same-sex relationships are morally permissible. It violates the Free Speech. Free Press, and Assembly Clauses because it punishes expression of political, social, and cultural ideas. It violates the Equal Protections Clause, obviously, because it treats gay and straight people differently for an arbitrary and capricious reason. It violates the Due Process Clause both substantively (there is no tradition of mass deputation of citizenry for vigilante justice consistent with principles of ordered liberty) and procedurally (people get shot with not even so much as a hearing to determine if they have actually ever engaged in an act of sodomy). It violates the Eligibility Clause and by extension the Guaranty Clause by disqualifying citizens for election to and discharge of public office. It violates the Judicial Power Clause by restricting the ability of courts and judges to discharge their core functions. Exile from the state violates the Interstate Travel and Privileges and Immunities Clause. Whatever might be left over after this would be morally appalling.
I don't think I could have come up with a more densely-compact violation of the Constitutions (which both McLaughlin and I have sworn an oath to uphold and defend) than this if I had intentionally tried.
I'm horrified that this came from a lawyer: A very bigoted lawyer, a lawyer whose religiously-tinted hatred of gays is disavowed by the overwhelming majority of his co-religionists, a lawyer who in 2015 has been living so far under a rock for so long that he seems to have functionally no online existence whatsoever beyond his introduction of a failed citizen initiative in 2004 as well. But still a lawyer ostensibly equal to myself before the courts and government of this state, one whose public actions have just diluted the prestige of the profession even more.
The possibility that this is a horrific kind of performance art strikes me as a distinct possibility.
Unlike the usual Leftie Outrage Of The Week, however, this one is having some immediate political consequence. You see, similarly to 23 other states that have citizen initiatives, the process in California "…by its nature, is designed to bypass elected officials." The brainchild and most enduring governmental innovation of California's legendary Governor Hiram Johnson, initiatives were implemented at the statewide level to provide a way to legitimately circumvent a legislature bought and paid for by the railroads. Although there is at least minimal merit to the theory that Governor Johnson's estrangement from his father tainted the architecture of the initiative process he fostered.
So whenever there's a citizen proposal — good, bad, indifferent, debatable, silly, or serious — all that has to happen to start the process is one person writes a proposed law and submits it to the Attorney General along with a fee. The Attorney General doesn't really have a whole lot of choice at that point but to make the proposal available for public inspection, comment, and proposed amendments, and then to prepare a neutral summary and description of the proposed initiative. California Elections Code §§ 9002, 9004.
It is at this point where McLaughlin's initiative stands now. Today, the Attorney General (and currently prohibitive favorite to become California's next Senator) Kamala Harris balked at proceeding with this initiative. Rather than proceed with complying with Elections Code § 9004, she has instead sought relief from the courts to not discharge this statutory duty.
Needs must she fail, which opinion on my part should not be taken as assigning any sort of endorsement to McLaughlin or his idea. The Attorney General normally gets to exercise a lot of discretion over how she executes her job, and I share her alarm at the proposal. But the whole point of initiative process is that the Attorney General's functions in this process be as close to clerical as possible. A clerk does not get to opine on the wisdom or desirability of a particular piece of legislation.
In seeking relief from the courts for the odious duty of assigning even a shred of legitimacy to McLaughlin's deranged-if-not-outright-evil proposal, Harris is demonstrating a skill that may serve her well in the Senate (and beyond?): the ability to find someone disposable and throw them under the bus. Instead of issuing a press release condemning the initiative and indicating that she is discharging her duty to the state notwithstanding her own preferences — a needle she was somehow able to thread with respect to capital punishment — instead she is going to go to a Superior Court judge in Sacramento and ask that judge to excuse her from doing what the Legislature long ago said she "shall" do, without exception. Then, she'll comply with § 9004, as she and the judge and anyone else paying attention will have known all along that she must, and issue another press release saying "I asked Judge So-and-So to not let this awful thing go forward, but he said no, so I don't have any choice and this isn't my fault."
Which provides a measure of political cover for Attorney General and would-be-Senator Harris, but is going to make Sacramento County Superior Court Judge So-and-So, whoever that is, have to deal with this absolute turd of a claim, and make an enormously unpopular (and likely personally unpleasant) ruling. I suppose that it works for her, but the move doesn't strike me as really all that classy.
But it reveals something else about Harris — at least at this point, the Leftie Outrage Of The Week is sufficiently powerful to command her attention and response. If she's going to Washington, she's going to have to learn how to sluff things like this off as the trivialities they are.
This could be circumvented if there was some sort of means by which initiatives could be screened for at least plausible Constitutionality before they were actually passed into law. As I understand it, some states have ways by which courts can issue advisory opinions before an initiative is put to the voters. But that's not how it works here in the Golden State. Any yahoo can propose literally anything, and now some yahoo has done exactly that.
So there really isn't any choice here but to trust the voters. California has one of the lower proportional requirements to put an initiative on the ballot: 5% of the number of people who voted for Governor in the previous election. Now, it turns out that 7,317,581 people voted for Governor in 2014 (60% for the incumbent, Jerry Brown, FWIW) which means that as soon as the Superior Court does what it inevitably and unpalatably must, McLaughlin will have 130 days to gather 365,879 signatures of actual California voters who want to see this on the ballot in order for the process to move forward.
Which is why I'm a bit stymied to find no information available about McLaughlin. Signatures of this nature are usually gathered by paid "bounty hunters" who are paid a commission for every signature on a petition that they gather while standing in front of supermarkets and in public places. And the good news is, when the Court orders Attorney General Harris to fairly and neutrally title and describe the initiative in 100 words or less, it'll come out looking something like this:
Authorizes state law enforcement and private citizens to shoot certain Californians to death on sight without trial or evidence of threat or commission of any crime. Criminalizes certain statements concerning moral permissibility of homosexuality with ten-year prison sentence and one million dollar fine per offense. Authorizes multiple private lawsuits against state for failure to vigorously enforce terms of initiative, among other enforcement provisions.
And from there, we must simply trust there are fewer than 365,879 Californians who won't be sufficiently repelled by this that they would actually affix their signatures to a public document saying "Yeah, if that became a law I would be okay with it." Indeed, it would be nice to see the already-questionable bounty hunter firms turn their backs on McLaughlin when he approaches them to retain their services. Most initiative proposals fail at this stage. The right thing to do, under our laws and Constitution, is to let this one die where hundreds of other less-offensive ideas have also died.
If by some strange chance it goes further than that, then we have much bigger problems in California than I have ever imagined, and using the courts to tinker with the democratic process aren't going to help solve them. The judicial process will serve as an ultimate backstop here, and is almost certain not to be necessary. I would like it better if Harris were handling it better.
Image credits: wikimedia commons.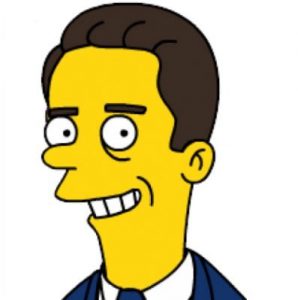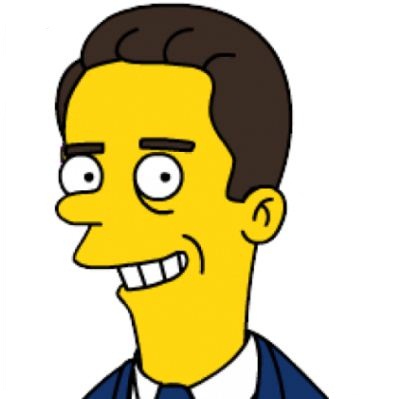 Burt Likko is the pseudonym of an attorney in Southern California and the managing editor of Ordinary Times. His interests include Constitutional law with a special interest in law relating to the concept of separation of church and state, cooking, good wine, and bad science fiction movies. Follow his sporadic Tweets at @burtlikko, and his Flipboard at Burt Likko.