How I Think You Should Try to Get into an Elite College
Before getting into getting to how to get into an elite college, I have one obligatory point for you to ignore.
1. The school you attend is weakly related to your ultimate career success.
Indiana University is a perfectly acceptable place to go if you plan on eventually taking over the world. Yes, if you want to go work for McKinsey when you graduate, it's worth noting that they probably hire exactly one of Indiana's 40,000ish students each year while it hires Harvard graduates like they only come shrink-wrapped together in packages of a dozen.
But if you want to become CEO of a company, the best way to do that aside from founding it yourself is to go get a job at a company, assume responsibility for what you see available, and then have those things turn out well. Repeat this for a couple of decades, and you'll be CEO.
Conversely, if you were to visit a Stanford class reunion, you wouldn't see a bunch of people controlling the levers of power. You'd see plenty of consultants, lawyers, academics, and doctors. A few would be VPs of very large companies. There could be a CEO or two, but there would be no guarantee Most would be earning healthy upper middle class salaries, which is nice, but I've managed that only by attending large state schools that offered to cover my tuition for me.(1)
But you don't care about that. You want to get into Harvard anyway.
It's generally acknowledged that to get into an elite school, you must be pointy or well-rounded. Examples of pointy people are
Olympic athletes
winners of that Intel science competition
concert musicians who the music department is actually interested in (likewise for artists, mathematicians, or any other department really)
To be pointy, you have to be world-class at the thing you are pointy in. You should be good enough that you could make a living doing that thing without bothering with college. Colleges love people who don't need them.
There are lots of ways in which one can be pointy, but few high school students actually are pointy. It requires a lot of hours dedicated to one particular thing—perhaps too many to get their by discipline alone. Pointy people probably like the thing they are pointy in.
If you are pointy, you probably don't need me to tell you this, but you should do everything to enhance your pointedness. Yes, being an Olympic athlete is probably sufficient, but it wouldn't hurt to medal. Yes, you should probably make sure you do an adequate job with the other parts of your life, but feel free to poor extra time and effort into doing well at the thing you are already good at and enjoy. Similarly, world-class piano players should further refine their playing. Excelling will only make you a more attractive candidate.
Elite schools would probably love to only have pointy people. They are more interesting! Think of a television cast. Each main character tends to have some exaggerated trait. That's what makes watching them interesting to be around. But there really aren't that many pointy people. Well-rounded people are an alternative.
Admissions committees aren't necessarily excited about choosing well-rounded candidates, but they do do it. And you probably aren't pointy, so how do you stand out among the scores of the well-rounded?
My suggestion is that you stop thinking about being well-rounded. For example, students probably think the following person is well-rounded:
excellent academic performance
plays a football
reads poetry extensively
member of student government
chess club treasurer
speaks German
plays the flute
This person does indeed sound awesome to me, and I'd love to have them in my class, but I've never taught at Harvard. I have talked to admissions people there though, and they have a whole different set of expectations, and this student might not meet them.
When elite schools say "well-rounded", mentally substitute that with the idea with a picture of a person with multiple, lesser peaks. You don't just play football, but were named an all-American at your position. You don't just like poetry; you got some of your own work published. You're not just a member of student government; you got the school lunch program suspended for health code violations. (Seriously, that would be an awesome and unique story that admissions officers would eat up.)
Said more formally, "well-rounded" people in the eyes of admissions officers are not people with a lot of interests who plough a lot of hours into them. Rather, they are people who have achieved an abnormal amount of success each of two or three interests.
This isn't to say that you should quit football if you can't be an all-American (especially don't quit if you like football). But if you want to go to an elite school instead of just a great school, you should seek to level-up in at least two of your interests so that you can say more than "I'm in chess club".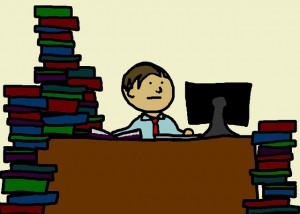 Placing in competitions is a nice, if obvious way to level-up. There are certainly plenty of other options though. Spend five minutes thinking of "what initiatives can I start and achieve some demonstrable amount of success in before I an application deadline?" You can be your club's worst chess player but still grow membership by 50% by convincing more students to sign up, preferably accumulating an anecdote you can polish up along the way for one of your essays. You don't even have to know how to play to do that.
Few students think of initiatives outside of what they see others doing or adults tell them about. But it's a very useful habit to have as an adult. Start it now.
In Part 2, we'll see how race ties into all this.
(1) Did I forget to mention that I've never personally attended an elite college? Feel free to take these words with that in mind.