A Milestone and Mastering One's Life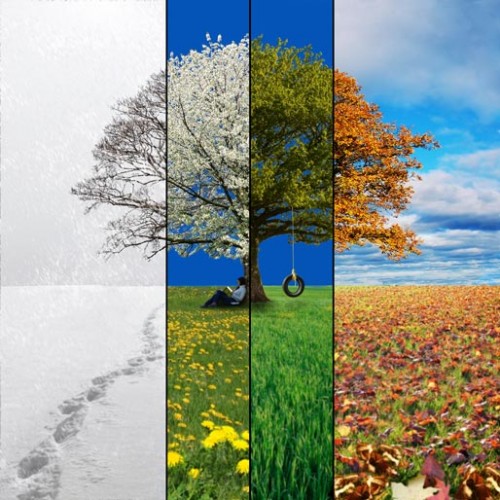 40 is the new 30, or so they say. In truth we all know 40 is an arbitrary number and the cynics will say tell us anyone who wrings their hands too much over a birthday is being overly-dramatic. I agree that 40 is just a number but I also believe that we benefit from the occasional pause for reflection. In much the same way that January 1st gives us an opportunity to consider our plans for the next year, the milestone of reaching 40 years in age gives us a good opportunity to plan the next season of our life.
In his book Start author Jon Acuff talks about how we move through natural seasons in our lives. A partial list of those seasons is as follows:
20s – Learning
30s – Editing
40s – Mastering
Per Acuff's observations, in our 20s there is college or we begin to learn a trade. We are dating, jumping from job to job, trying various hobbies and in general just having lots of different experiences. In our 30s we begin to 'edit' our life. This is the time we start to settle into a career. Maybe we have chosen a spouse. We begin to tighten our circle of friends. We begin to discard some of those interests that don't speak quite as loud to us anymore. As our 40s arrive we have (mostly) gone through the editing process and we now begin to master those things that are most important to us. We enter our most productive phase in our careers. We start to become skilled at a hobby. We hit our stride in our marriage. We form deeper friendships with those closest to us.
Obviously Acuff's list of seasons requires some generalization. They overlap. We revisit things that were important to us long ago. You pick up a guitar you haven't played in 20 years and suddenly become passionate about music again. A divorce leaves you back out in the dating world. We meet new friends and they become key parts of our lives. A new career, going back to school…nothing is set in stone. Painting with a broad brush though, I think t's fair to say that Acuff's seasons are true for most people.
One of my goals for 2015 was to take a hard look at my hobbies and to try to select 2-3 to focus on. Cooking was an easy choice as I still have to eat. It seems like I might as well try to be good at it. So this year I am trying new techniques, trying to refine my skills. I spent an obscene amount of time watching YouTube videos with chefs explaining their technique. I am trying to 'master' this hobby. My writing progresses, both on this site and elsewhere, though I still find it difficult to focus on a style or subject matter. I continue to try to become the best hunter I can be.
At the same time I am making the tough decision to either discard or demote interests I once was very passionate about after admitting I no longer have the same amount of enthusiasm. I once wanted to become an excellent harmonica player. Now I occasionally take it out in the car while driving and that seems to satisfy me. I still have all the supplies for my woodworking plans, but will probably never build anything of note. We will draw a veil of silence across my intent to become a master at leatherwork.
As with my hobbies, I made a conscious effort to edit some of my friendships. While I didn't make a declaration of un-friending anyone, I have allowed certain relationships to whither naturally. If I ran into those people at the mall I would certainly be happy to see them and share a few minutes of catching up, but I have learned that I only have enough energy to maintain a certain number of friendships and I want to apply it to the ones that count the most. With my closest circle of friends I have doubled-down and try to deepen those friendships whenever I can. The payoff has been a group of men that I feel I could ask for anything and I know I would give anything to in return. That has been tremendously satisfying.
My wife is the center of my universe and for good reason. I chose well with her and so it is important to me that we get this marriage thing right and make it a partnership we can both be proud of. My kids are a work in progress but I am learning that the opportunity to mold them is slipping away and now is the time to step back a bit and to be there when they need me most instead of holding their hand every step of the way. I am trying to be a good son to my mother and appreciate her importance in my life. My spiritual and political beliefs have become more solid and seem like a foundation instead of some slippery unknown.
I think for me my 30s were the most painful season of my life. In my 20s I knew I wasn't supposed to have my stuff together. I knew I wasn't supposed to have it all figured out. It was okay to be lousy at my hobbies and feel like a rookie at work. I spent a lot of time trying to figure things out and feeling hopelessly lost. There was a tremendous amount of uncertainty, of searching and worrying. As I get ready to enter my 40s it feels like a fog is lifting and my path forward is much more clear. And it feels pretty awesome.
Mike Dwyer is a freelance writer in Louisville, KY. He writes about culture, the outdoors and whatever else strikes his fancy. His personal site can be found at www.mikedwyerwrites.com. You can also find him on Facebook. Mike is one of several Kentucky authors featured in the book This I Believe: Kentucky.