The Ever Present Apple Watch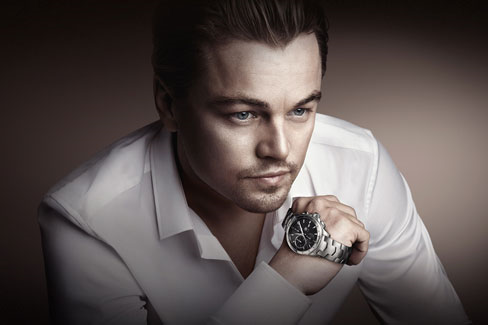 I haven't owned a watch since the faux-department store Bradley's went out of business at the end of elementary school. Back then, kids' sport watches were cool in the same way that the Tiger Electronics Paperboy handheld was cool. Objects so beautiful in part because of all their colorful plastic and limited utility.
I don't recall ever really checking my watch to see what time it was. More likely I turned it over in my hand to play with the neon yellow and green synthetics that banded it to my wrist, or tested it with friends at the swim club to see if it really was waterproof, or to officiate all manner of competitions using the stop-watch function. I can still remember the first time I upgraded to a watch that could do more than just tell me the time. Watching the digital numbers flip by in the hundredths column kind of blew my mind at the time–opened it up to a whole realm of numerical possibilities.
Once I stopped going to the swim club, or racing friends down the block, or generally playing outside, I pretty much just stopped thinking about watches. My grandfather had a gold watch, I think. Or at least it looked gold. And he gave my older brother a gold watch for one of his birthdays, or at least it looked gold. That was the first and only time I ever coveted a wristwatch. It seemed very sophisticated, as if putting that much money, thought, and effort into something as complex and boring as a wristwatch was an essential signifier of adulthood.
My grandpa liked to work on watches, or so that's what I've been told. I never saw him working on them, though the detritus of his alleged hobby remains strewn about odd corners of my grandmother's basement, long after he was put into the ground.
When wristwatches first became a thing, they were apparently worn almost exclusively by women. It wasn't until they were put to use synchronizing war maneuvers that they were adopted by men as well. And though I have no real evidence to back it up, my assumption is that the ease and constancy of having the timepiece fixed to a limb rather than dangling from a strap or hidden in a pocket is what made it better for coordinating the slaughter of men by other men.
And this remains one of the only advantages of the wristwatch over a smartphone. Apart from being a more acceptable form of conspicuous consumption and wealth signaling (phones now pretty much all look alike), the wristwatch is ever present in the way a small brick window never could be. As some Apple dude said, "It's not just with you, it's on you."
What I like about my phone is how it lets me manage distraction and communication. I prefer texts, tweets, and email because I can enter and leave conversations at my leisure. It's hard for me to imagine living in a time where you actually had to answer a call to find out who it is and what they wanted. For an introvert like me, caller ID and voicemail is a godsend. This is why I keep my phone on silent. In order to conserve power the screen turns off after scarcely twenty seconds of inactivity. Not to mention half the time it's in my pocket anyway.
A smartwatch is different. It's always there, ready to be looked at. And in Apple's case, bombarding you with personal data and reminders. It will tell you when to stand up and move around after you've been typing too long at a desk, like I've been doing for the past two hours. It'll also monitor all kinds of biological feedback, guessing at, analyzing, and no doubt critiquing all the ways in which you slowly degrade your body over days, and weeks, and years.
So the benefit of the smartwatch is also its draw back. It's ever present, but it's also ever present. Just like the Internet, that thing we love to hate and hate to love (well, some of us anyway). And like the Internet (that is, the Internet as it's popularly used and thought of, not the totality of it or the technology from which it's constituted, but, like, cat gifs and those nauseating Facebook updates from old high school acquaintances), it's a solution in search of an adequately matched problem. I mean, it lets you DO MORE STUFF (KNOW MORE, FEEL MORE, etc.) which is pretty much the sole motivating force behind everything that's currently Tech.
But in the end, watches aren't about more. They're about less. A reminder of how fast time is going by, and how little we have left until the end: the end of a lunch, the end of the a day, the end of a life. Like most modern Tech, the Apple watch isn't a solution to how little time is left, but rather a welcome distraction from the anxiety of seeing it ceaselessly tick by. The anti-watch, in a way, whose purpose isn't so must to tell us the time as to keep on reminding us of all the things we can do with it when we're not noticing its passage.