Quick Note on Site Repairs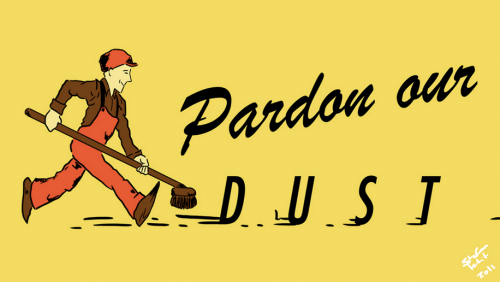 Hey everyone!
As I mentioned two weeks ago, we're looking to fix some of the longstanding bugs at OT.  That process began last week, and will probably continue for the next few weeks. Today, however, we are entering the period that our WordPress sensei CK describes as "possible fender bender" territory: that is, over the next few days you may (or may not) find the system more or less  buggy than usual.
Which requires me to ask two things of you, dear readers:
1. Please accept our apologies for any inconvenience over the next few days. It is our sincere hope that once we are done we will have a site that is a more pleasurable experience for you.
2. If you notice something not working right that was working before — or if you are noticing a bug you hated is now mercifully gone — please let us know, either in the comments or by email.  (rtodkelly at mac.com is probably the best address to use.)
Thanks in advance for your patience, and for your help in making this site better.
Yours with platonic cuddles and kisses,
– Tod