Confessions from the Classroom: GnR Edition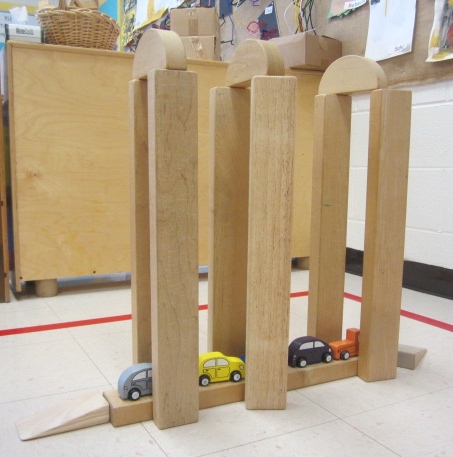 When I tell people that I am a preschool teacher, one of the most common responses is along the lines of, "Oh my goodness, you must have the patience of a saint!"  This has always rankled me.  I mean, I do think that — generally speaking — I'm a pretty patient person.  But patience is not something I feel I exercise on a regular basis as part of my professional work.  Well, maybe when dealing with other adults.  But never when dealing with the children.  Why?  For starters, let's think about what we mean when we talk about patience.
If you Google the word patience, the following definition is returned:
noun

the capacity to accept or tolerate delay, trouble, or suffering without getting angry or upset.
So why would I bristle at being lauded with such a lofty compliment?  Because I don't think my job entails accepting or tolerating delay, trouble, or suffering.  At least, no more than most people's jobs.  "But the kids!  I could never be around kids all day!" people say.  Good.  I'm glad those people have learned that about themselves and chosen careers other than teaching.  Thankfully, I'm not one of those people.  I actually enjoy being around the kids.  A lot.  In fact, the best parts of my work day are when I'm with the children.  I don't mind spending 20 minutes helping a dozen 4-year-olds get into their snow gear.  Or 5 minutes tying shoes.  Or 2 minutes resolving a social conflict that will require 2 more minutes 2 minutes hence.  What else would I be doing with that time anyway?  It is my job to do that sort of stuff.  If that felt like "suffering"… well, I wouldn't be all that well cut out for the work.  Again, I like that stuff.  Hell, you could probably even say I love it.
Don't get me wrong.  There are times where the kids get to me and days that are harder than others.  Which, ya know, is pretty much what everyone deals with at work, right?  I mean, it may not be kids… it may be clients.  Or servers.  Or customers.  Or clogged gutters.  But if you hated doing any of those things such that performing the regular tasks inherent to your profession required a high degree of patience, you are probably in the wrong line of work.
Now, maybe I'm a bit of an odd bird.  Lord knows it wouldn't be the first time I zagged when others zigged.  But, should you ever have the urge to praise a teacher for being patient, stop for a moment and think about what you are really trying to say.  Do you really want to honor their ability to "tolerate" "suffering"?  Is that what we want from our teachers?  Feel free to praise them.  It feels good to have our work affirmed.  But try to think of another way.  Because the teacher who is proud of his patience… who is proud of how well she "accepts" "trouble"… is probably not someone we want in the classroom in the first place.