Linky Friday #103: Fear & Guns Edition
Armaments:
[A1] From Mad Rocket Scientist: The cost of actively hunting for submarines is dropping faster than the ability to stay hidden is improving.
[A2] From Marchmaine: Coming to a police force near you, Lethal-lite: "Less than Lethal" attachment to Police firearm – Ferguson Police are to be early adopters.
[A3] A new directive in Sweden is that police guarding synagogues need automatic weapons.
[A4] VoA looks at weapons in the animal kingdom and what they tell us about human weapons.
[A5] This is one bad-arse archer.
[A6] Utah is one of the most conservative states in the country. But between its homeless policies and now its approach to police militarization, it is marches to the tune of its own trumpet.
American Fear:
[F1] An effort to give Vermont a Latin motto has run into some resistance because immigration… or something.
[F2] H1B visas are supposed to go to jobs that can't be filled by Americans, but some employees of Southern California Edison are irate because they're being assigned to train their H1B replacements.
[F3] Dave Schuler argues that we have no existential threats to the US… except ourselves.
[F4] Are there aliens behind our currency?
[F5] American exceptionalism at work! We are exceptional at creating fear and acting on said fear. And we can't even blame the lawyers! They're certainly not responsible for hospitals refusing to name New Years babies for fear of kidnapping.
Education:
[Ed1] From Marchmaine: The rise of homeschooling among Black Families
[Ed2] Adam Mansbach, of "Go The F* To Sleep" fame, announces his college syllabus. Salon, which seems to be self-parody sometimes, actually does a decent job with real parody.
[Ed3] A veteran teacher shadowed students for two days, and learned a lot about modern education.
[Ed4] Germans do apprenticeships in a way that we don't. The Atlantic looks at their system, and ours. It even confronts the "tracking" question.
[Ed5] Over at Hit Coffee, I tell universities how they should name themselves.
Energy: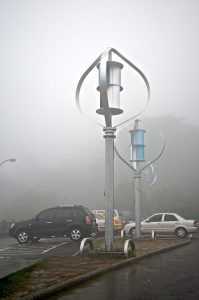 [En1] Michael Booth argues that the Nordic nations are not utopias. They do stand to be the losers of the low oil prices.
[En2] How the US oil industry is poised to come out a winner in collapsing oil prices, while Russia looks the loser. That might not be the easiest sell to North Dakotans if they get laid off.
[En3] The Economist looks at what's gone wrong with Germany's energy policy.
[En4] Four years after Fukishima, nuclear is making a comeback in Japan.
[En5] Nafeez Ahmed argues that solar power will destroy fossil fuels by 2030. Though I hope I'd lose, I would take the other side of that bet.
[En6] In order to avert global warming, some experts argue we need to ramp up nuclear power in a big way.
[En7] Wind turbines negatively affect housing prices. Seems to me that means we should put them in the costlier locations, perhaps applying some housing price equilibrium. Right?
Healthcare:
[H1] A doctor in Massachusetts is no longer accepting patients that are obese. Or any patients over 200 pounds, apparently.
[H2] Pascal-Emmanuel Gobry laments that Americans are refusing to learn from international methods of health care delivery.
[H3] Thirty Americans die every day from the organ shortages. Keith Humphreys and Sally Satel discuss what effect compensating organ donors might have.
[H4] Physicians are apparently like congressmen. People don't have a lot of confidence in them, but like their own.
Culture: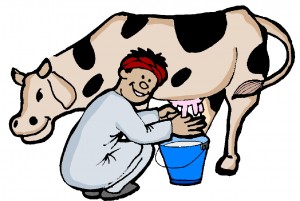 [C1] Over at Hit Coffee, Gabriel Conroy writes of humility, the usable past, and the keeping history relevant.
[C2] Haruki Murakami has an advice column, and now there are English translations.
[C3] Professional porn industry is in something of a death spiral, thanks in large part to piracy. Grant Stoddard says that the future may be in custom porn.
[C4] There's something especially cool about buying a car with 900,000 miles on it, even if it is a luxury car.
[C5] From Mad Rocket Scientist: If you don't recall BusyTown, this won't be quite as funny.
[C6] Megan Garber writes a eulogy for clip-art.