SIHTAF: Pleading Prisoners' Plasticity of Personal Piety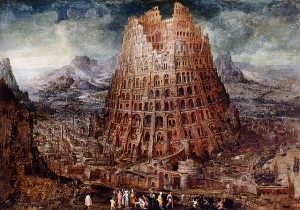 Under the category of SIHTAF (Stuff I'll Have To Apologize For) is the ever-popular cocktail party saw of prisoner's rights lawsuits. Inevitably, the complaint will be that there are too many frivolous lawsuits like the prisoner who sued for cruel and unusual punishment because he got chunky peanut butter instead of creamy.1
Related, I recall that several years ago, when I was more interested in the idea of the "secular movement" than I am now, I noticed repetition of the claim that .2% of prisoners are atheists. Advocacy groups love this claim, stretching it well beyond the reasonable inferences one might derive from it to suggest that atheists are more moral in their behavior than believers. It struck me as a claim about which to be somewhat critical. And it turns out that the real number is murkier than that, probably lower than that, at and in all levels of interpretation lower than the percentage of atheists in the population at large.
I'd always figured that whatever the number, it would really be irrelevant because filtering people from the population at large for self-identified "atheism" tends to produce a resulting sample that is much whiter, much better-educated, and much more affluent than the general population. Since race, education, and affluence are three principal factors affecting the likelihood of being incarcerated in the first place, it's entirely possible that what's really going on is that rich, educated white people don't go to prison all that much compared to their less affluent, less well-educated, and less melanin-deprived neighbors. Gratefully, I'm not the only atheist who understands this.
Nor is this the only issue in play: intuitively, I'd always figured that religions seem to gain converts by being available for solace when people are in emotionally vulnerable states. Let me hold back from implying some sort of cynical predation going on: although people in times of grief or loss or despair or fear seem to be emotionally vulnerable to cathartic experiences and thus to the religious imagery associated with them, I firmly believe that those who proselytize to those in such states do so for reasons of empathy and compassion. They wish to solace the grieving, to dull the pain of loss, to provide hope to those in despair and courage to those in fear. And people who find themselves in prison are surely not at high points emotionally.
Furthermore, prisoners have a need for religion. In a somewhat cynical mood, I once theorized that a prisoner might calculate that members of parole boards could be moved by a prisoner describing a religious conversion. Adherence to a religion indicates adoption of that religion's moral code, which if credited, would tend to suggest that the prisoner was reforming and less likely to commit crimes in the future. Participation in a religion would suggest a desire for a parolee to associate with a church, providing a social support group, again reducing the likelihood of recidivism. And, a member of a parole board might reasonably be expected to be a person who puts a high personal value on both social conformity and personal faith within his or her own life, so a prisoner who made a point of saying "that's what I want to be like" could thus curry favor in a bid for parole. It might not even matter all that much whether the parole board member's personal religion was the same as the prisoner's — seemingly any religion would do to present those positive criteria in a case where the decision to let a prisoner out early was marginal.
Atheism, on the other hand, carries something of a stigma to some people who question whether morality is possible to the godless. To present oneself as an atheist to a parole board would run the risk of proclaiming a rejection of traditional systems of morality and thus could diminish one's chances of being paroled. So, I theorized in a somewhat cynical way, there were incentives built in to the way incarceration is handled that would propel even a nonbeliever to at least go through the motions and change self-identification, even if as an inner matter that person never really believed.
All of the two paragraphs above was pretty much pure speculation on my part, though, until I read about an atheist prisoner's in-prison religious experience in the Washington Post. This atheist fell victim to substance addiction and robbed some stores to feed that addiction. He was Jewish by background but had given up on faith at about the same age I did, 16, although he seems to have been more consciously aware of that than I was at that age. But his atheism slipped after being convicted, and he prayed to some inchoate higher power for a reduced sentence. His prayer was not answered.
But that's when things get interesting. Upon admittance, he self-identified as Jewish rather than atheist. Why?
My motivation wasn't the access to kosher meals or a desire to belong to a clan in prison, though both drive convicts' religious affiliations behind bars. I opted in because I wanted to work for rabbis, a job that would put me in the company of educated thinkers whom I could relate to during the lonely decade I had stretching before me.
I'd never thought about these things. Better food. A tribe to affiliate with right away. If I'd thought about it or were facing prison myself, I might have puzzled those things through. But a better job in prison — the sort of vocational activity on the inside that would provide for interaction with educated people — makes me think this guy was being kind of clever. Not everyone will be so fortunate as to have an erudite and articulate, if understandably bitter, cellmate.
But the other thing described that really jumps out at me is the proliferation of non-mainstream faiths:
During my decade behind bars, I met thousands of prisoners in 12 of New York's joints, both maximum- and medium-security. I spoke with agents of Opus Dei, Fez-wearing Moorish Science Temple members, a few Druids and a surprisingly nice Satanist. I encountered Wiccans (warlocks, never witches),2 Odinists (worshipers of the Norse pantheon and almost exclusively white supremacists, though one Colombian was brought in), Nation of Islam men in bow ties (Farrakhan's Muslims), Hebrew Israelites (black Jews), Zen Buddhists (meditation pushers), one Sikh (a Kashmiri cabbie who killed his passenger but fed me curry) and one Jedi (charming fellow, heinous murder). No one but me believed in nothing.
One of the jokes that secularists bandy about to one another is that there really aren't any people out there worshiping the old gods like Thor and Odin anymore.3 Except, it seems, in American prisons, where there are some people doing exactly that.
There are all sorts of reasons why the flavors of faith most popular in the outside world might be thought uninteresting to the incarcerated, and the article explores some of them as emotional, intellectual, social, and practical considerations on the part of the prisoners. Some of these might be undertaken with high levels of sincerity and others with high levels of cynicism, but as our author describes it, there seems to be something of an incentive to change religious self-identification often in prison, to the point that the prison system imposed a one-conversion-per-year limit.
And this puts into perspective the issue of the interaction of personal faith, prison administration, and the law. Religion can affect quite a lot of things that would come up in a prisoner's life. Food is probably pretty important. Being able to hook up with a good crew would be essential if only from a mutual protection standpoint. Access to reading material to keep one's mind sharp would matter a lot.
But the real thing that occurs to me is that the Religious Land Use and Institutionalized Persons Act of 2000 (RLUIPA) is currently in a waxing gibbous phase before the judiciary. A prisoner who claims a religious belief requiring a particular kind of practice could reasonably expect minimal scrutiny of the belief and the practice and whatever kind of prison rule is implicated, and instead enjoy the spectacle of the courts requiring the state's attorneys to offer elaborate and credibility-straining justifications before eventually losing and having to make special accommodations. It might start with a beard, but there seems to be no limit to where the prisoner-making-the-warden-dance charade might end.
Now reading firsthand that the flower of religious diversity finds especially verdant fields inside the walls of America's correctional institutions strongly suggests to me that these kinds of claims are going to escalate and accelerate over the next several years — and that we're going to see claims of religious belief that look somewhat unusual to those of us who tend to encounter only various flavors and intensities of the three principal Abrahamic monotheisms in our day-to-day lives. Perhaps that's what Congress wants, although I tend to think that it won't be nearly so attractive in practice as it is in theory. Perhaps that's where the eventual brake on the seemingly limitless judicial deference to religious rights will eventually come from: the least charismatic litigants possible making the most cynical demands possible, for no better reason than that, at least by all appearances to the outside world, they really have nothing better to do.
The WaPo piece suggests that there might be some nuance to the "nothing better to do" gripe, that the value of religious identification to prisoners may well be different than it is to free people. For us on the outside, it's a way of living our lives in harmony with our beliefs (or lack thereof) and attaining happiness. For someone on the inside, it might be at some level a survival tactic.
Something to bear in mind as the litigation starts to build up.
_________________________________
1 There was never any such lawsuit. George Will wrote in 1995 in Newsweek to agitate support for a bill restricting the kinds of remedies that prisoners could gain in lawsuits against prisons, and he described in his column a prisoner bringing such a suit. George F. Will, 1995: "Oh, a Revolution," Newsweek, Dec. 25, 1995, at 136. The judge who handled the suit, wrote a few weeks later taking Will to task for mischaracterizing the suit: the claim was that the prisoner returned an unopened jar of peanut butter to the prison's canteen and he was not given credit for the $2.50 deducted from his account to purchase it — the judge noted that $2.50 in a prisoner's canteen account was not a trivial matter to the prisoner; while some prison lawsuits were frivolous the judge did not think that this one could be thus labelled. Jon O. Newman, "A Jarring Loss," Newsweek, Jan. 29, 1996.
2 Maybe it's a California thing, and maybe it's just been how the dice have shook out for me, but I've sure met a lot of people who self-identify as Wiccans over the years. In my late twenties, I dated a Wiccan. A colleague at a law firm I used to work at was Wiccan; a lawyer who was an adversary on a wrongful termination case I had just a few years ago was Wiccan (or was he a pagan? I don't remember). I had to handle a wage dispute between a clerk at a Wiccan store and the store's owner. Never had a bad experience interacting with any of these Wiccans (although I never really got to directly interact with the woman I had to litigate against in the wage dispute). But if my experience is any guide, there's quite a lot of Wicca going on out there.
3 The joke is intended to be a tongue-in-cheek rebuttal to a theist, particularly an apologist, who claims to "not understand" how the atheist doesn't believe in God. If you [the theistic apologist] don't believe in Thor and Odin then you must understand how we atheists feel about Jesus. In practice, I have never got a chance to deploy this bit of snark and even if the opportunity comes I doubt that I ever will, among other reasons because there's not much rhetorical profit in that particular bit of snark; it accomplishes less logically than it ought to, leaving aside the whole question of whether the snark is warranted under the particular circumstances.
Image source: wikimedia commons.
Burt Likko is the pseudonym of an attorney in Southern California. His interests include Constitutional law with a special interest in law relating to the concept of separation of church and state, cooking, good wine, and bad science fiction movies. Follow his sporadic Tweets at @burtlikko, and his Flipboard at Burt Likko.