Linky Friday #101
Dating:
[D1] Eric Barker explains the scientific method to a great first date.
[D2] Charles Orlando goes undercover to find out why women cheat.
[D3] PEG argues that the Catholic Church needs a new dating script to replace the current sexual and emotional chaos.
[D4] Do Americans have romantic standards that are too high? Ty Tashiro advocates "moneyballing" romance, giving yourself not lower standards, but better ones. Agree or disagree, I think he makes remarkable points about how we are influenced in mate-selection by our culture, and in counter-productive ways.
Marriage:
[M1] Causality is murky, but marrying people your age correlates well with staying married.
[M2] According to a new study, assortive mating actually has increased over time.
[M3] There's an old saying that when an unfaithful man marries his mistress it creates a job opening. Turns out, it's true.
[M4] New research into why our men and women of the uniform marry young.
[M5] "We don't have a marriage crisis in this country because everybody has stopped following the rules. We have a marriage crisis because the rules don't work." -Eve Tushnet
Babies: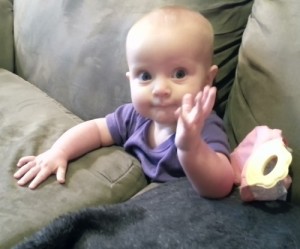 [B1] Thailand is banning commercial surrogacy.
[B2] China is seeking a baby boom that may not be coming. It seems that governments have much more ability to suppress fertility than to increase it.
[B3] Stephanie Gruner Buckley looks at fertility rates across Europe.
[B4] Eerily, babies may seem to take on traits of the mother's previous lover. Daily Buchanan says that this is not such a bad thing, though I suspect a lot of men will disagree.
[B5] These diagrams of co-sleeping positions and these captions on these stock photos are hilarious.
[B6] The strong stance by the American Academy of Pediatrics and the CDC backfired. The increased risk was actually minimal, and the resulting behavior of people trying to avoid it was to engage in even riskier behavior.
Tobacco:
[T1] Michael P Foley writes of tobacco and the soul.
[T2] Tom Chiarella decided that he wanted to to, at age forty-six, take up smoking. Not liking it, he nonetheless persisted.
[T3] Big tobacco and "health experts" agree: Those ecigarette things are dangerous. And Big Tobacco wants more than just warning labels.
[T4] News is that e-cigarettes are less addictive than combustibles, Sally Satel argues that anti-smoking groups should endorse Snus and E-Cigarettes. The Snus thing is interesting, because both sides cite it without hesitation as proof on the potential harm and potential benefit of ecigarettes.
[T5] While they are cited as a reason for the reduced smoking rates, further cigarette taxes hikes are unlikely to lead to much improvement.
[T6] Men smoke more than women in almost all of the world. Exceptions: Sweden, Icesland, and… Nauru.
Housing:
[H1] A new study looks at putting numbers the costs added to housing by community opposition, parking requirements, and so on.
[H2] Urban cores are growing, but suburbs are growing more.
[H3] I get the idea behind putting apartment blocks on top of state buildings, but who would want to live above a prison?
[H4] American houses keep growing and growing…
[H5] It's important to remember that zoning is about increasing livability, and has nothing to do with economic and racial segregation.
America:
[A1] The curious case of Lawrence Franks, who ditched the US Army and joined the French Foreign Legion.
[A2] Adam Ozimek argues that the red states are under no obligation to prop up blue state operational expenses.
[A3] We should be on the metric system by now, but we're not. Seth Stevenson looks at the history of the battle over metrics.
[A4] The mysterious abandoned island off Queens. Like the author, I'm dumbfounded this place exists. Even after hearing the explanation, I'm dumbfounded.
[A5] The Washington Post released a flawed map of state populations by gender. Randy Olsen fixed it.