No Violence, Just Justice
I have spent the last several days, since Saturday evening as I watched events unfold in Ferguson, Missouri, racked with anger and guilt. I have tried several times to put down some thoughts in this space, but each time have been overcome by those two emotions. So instead of writing a long post about the police killing unarmed black men (3 in a week!) with relative impunity, I'll just give you Ferguson in images, videos, and Tweets.
I'm afraid you will find some intemperate language in some of these, so if that sort of thing upsets you, I recommend not going any further than this. For those of you unfamiliar with Vines, there is sound, you will simply have to enable it (click on it and you should see a mute symbol; press that).
A witness to his friend's death.
I interviewed the key witness to the Michael Brown shooting last night. The police haven't. Think about that.

— Christopher Hayes (@chrislhayes) August 12, 2014
Image via
.
Image via
.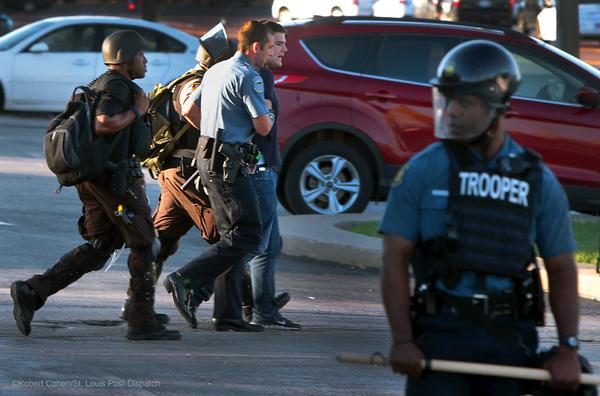 Huffington Post reporter arrested for "trespassing" in McDonald's.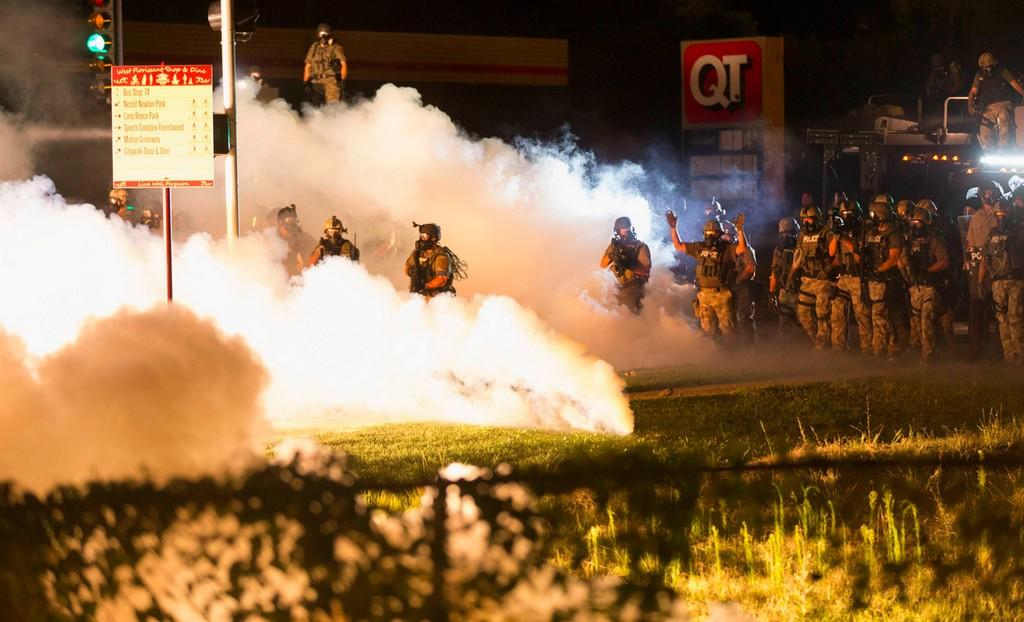 "We fed up!"
They want you to fear the "rioters," not the people with guns and armor. pic.twitter.com/FLKXr2NJ7n

— Jacobin (@jacobinmag) August 12, 2014
Let us not forget, as would be so easy to do in all the chaos that has ensued, with peaceful protesters gassed, reporters arrested, politicians arrested, rubber bullets fired, snipers at the ready, how all this began. A young man, 18 years old, set to start college this week, was executed by a police officer for walking in the street. Everything that follows is merely the erasing of any doubt about the true state of affairs in Ferguson, and in our country: if one black teenager walking down the street deserves several bullets, many black people in the street, with those who support them, deserve a paramilitary force ready to kill or wound, to use chemical weapons, to imprison without charges, to expel the press so that they may hide their crimes behind a veil of darkness, in short, to put those people in the street in their place. It took the President of the United States, and his Attorney General, putting pressure on the Governor of Missouri, to force the police to treat the people in the streets of Ferguson like citizens of the United States of America, and not the enemy! It took the President! It took days of constant attention. It took the arrest of a local politician, and images of an American city compared to images of a war zone. Is this America?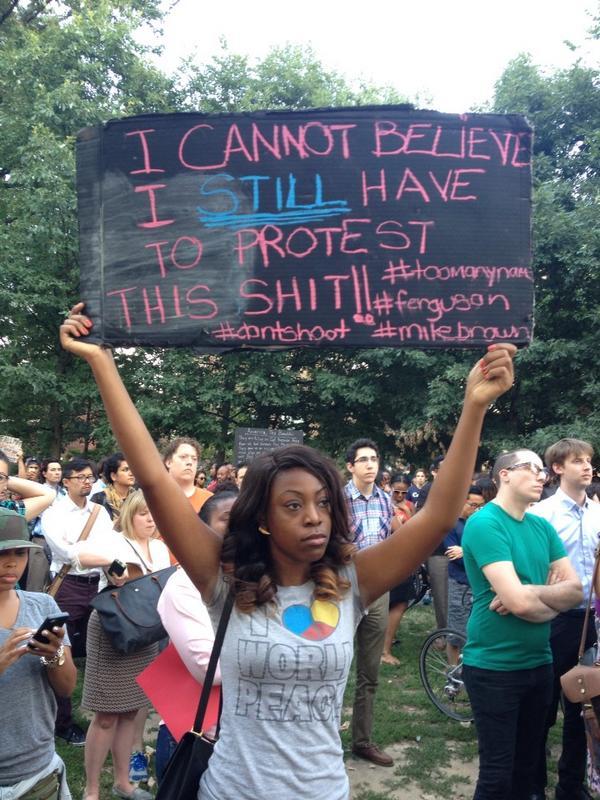 Hands up, don't shoot! No violence, just justice! No justice, no peace!