Daily Archive:
September 14, 2013
Coronablog
As local municipalities work towards implementing their respective governor's re-opening guidelines, Howard County, Maryland, raised some eyebrows with theirs, specifically the rather detailed orders for religious services:
Religious Institutions. Religious institutions may resume services subject to the following conditions, which apply to churches, synagogues, temples, mosques, interfaith centers, and any other space, including rented space, where religious or faith gatherings are held:
1. Indoor religious gatherings are limited to no more than ten people.
2. Outdoor religious gatherings of up to 250 people are allowed. Outdoor services may be held on any outdoor space the religious institution owns, rents, or reserves for use.
3. All attendees at either indoor or outdoor services must maintain appropriate social distancing of six feet and wear face masks or facial coverings at all times.
4. There shall be no consumption of food or beverage of any kind before, during, or after religious services, including food or beverage that would typically be consumed as part of a religious service.
5. Collection plates or receptacles may not be passed to or between attendees.
6. There should be no hand shaking or other physical contact between congregants before, during, or after religious services. Attendees shall not congregate with other attendees on the property where religious services are being held before or after services. Family members or those who live in the same household or who attend a service together in the same vehicle may be closer than six feet apart but shall remain at least six feet apart from any other persons or family groups.
7. Singing is permitted, but not recommended. If singing takes place, only the choir or religious leaders may sing. Any person singing without a mask or facial covering must maintain a 12-foot distance from other persons, including religious leaders, other singers, or the congregation.
8. Outdoor or drive-in services may be conducted with attendees remaining in their vehicles. If utilizing parking lots for either holding for religious services or for parking for services held elsewhere on the premises, religious institutions shall ensure there is adequate parking available.
9. All high touch areas, (including benches, chairs, etc.) must be cleaned and decontaminated after every service.
10. Religious institutions are encouraged to follow the guidelines issued by Governor Hogan.
Catholics, especially, cried foul immediately:
"There shall be no consumption of food or beverage of any kind before, during, or after religious services, including food or beverage that would typically be consumed as part of a religious service," the order says in a section delineating norms and restrictions on religious services.

The consumption of the consecrated species at Mass, at least by the celebrant, is an integral part of the Eucharistic rite. Rules prohibiting even the celebrating priest from receiving the Eucharist would ban the licit celebration of Mass by any priest.

CNA asked the Howard County public affairs office to comment on how the rule aligns with First Amendment religious freedom and free exercise rights.

Howard County spokesman Scott Peterson told CNA in a statement that "Howard County has not fully implemented Phase 1 of Reopening. We continue to do an incremental rollout based on health and safety guidelines, analysis of data and metrics specific to Howard County and in consultation with our local Health Department."

"With this said," Peterson added, "we continue to get stakeholder feedback in order to fully reopen to Phase 1."

The executive order also limits attendance at indoor worship spaces to 10 people or fewer, limits outdoor services to 250 socially-distanced people wearing masks, forbids the passing of collection plates, and bans handshakes and physical contact between worshippers.

In contrast to the 10-person limit for churches, establishments listed in the order that do not host religious services are permitted to operate at 50% capacity.
Comment →
Ten Second News
On Twitter, Justin Amash announces:
This week, I am introducing the Ending Qualified Immunity Act to eliminate qualified immunity and restore Americans' ability to obtain relief when police officers violate their constitutionally secured rights. pic.twitter.com/PiNYP8cX8i

— Justin Amash (@justinamash) June 1, 2020
(Featured image is Justin Amash speaking at the 2012 Liberty Political Action Conference, taken from Wikipedia.)
Comment →
The first arrest of the former Minneapolis Police Officers involved in the George Floyd killing has come.
Officer Derek Chauvin was arrested Friday afternoon on charges of third degree murder and manslaughter in the death of George Floyd, who Chauvin killed on Monday.

Floyd, who was arrested on suspicion of check forgery, died after Chauvin held his knee to the man's neck for nearly eight minutes while Floyd begged for mercy, repeatedly saying "I can't breathe." The incident was captured on video.

Chauvin has since been fired, along with the three other officers on scene. The U.S. Department of Justice has announced it will initiate a civil rights investigation into the killing.

Floyd's death has rightly prompted a lot of anger. That anger, in turn, has manifested itself both in peaceful protests and in rioting. Videos show a Target being looted, an Autozone set on fire, and several local businesses robbed and set ablaze. Rory Purnell rushed to his barber shop on Thursday night to let would-be looters know that it was run by an African American. He was too late, with one of his windows already smashed in.

A Minneapolis police building was also torched, with Mayor Jacob Frey eventually ordering officers to stand down from that precinct. "The symbolism of a building cannot outweigh the importance of life," he said at a press conference.
Comment →
Rioting has broken out among protests in Minneapolis over the police killing of George Floyd.
Protests continued into Wednesday night in south Minneapolis, where Chopper 5 captured video of apparent looting at a nearby Target and other area businesses. Fires have sprung up around the area as well.

Gov. Tim Walz tweeted late Wednesday night, calling the situation near Lake Street and Hiawatha Avenue an "extremely dangerous situation."

The protests are happening in response to the death of George Floyd, who was killed Monday night after an incident that involved Minneapolis Police officers. All four officers involved in the arrest were fired on Tuesday.

Protesters were seen on Chopper 5 footage throwing bottles and rocks at law enforcement, while officers responded with rubber bullets, flash bombs and tear gas to push them back.

Some looters at the East Lake Street Target location were seen walking out with televisions, rugs and other items from the store. Other looters were seen at a tobacco store, a Dollar Tree and a liquor store. Additionally, Cub Foods and an AutoZone is being looted as well.

The AutoZone was set on fire as of 9:30 p.m. It could be seen burning on Chopper 5 video.

A source has confirmed to KSTP that the city requested support from the National Guard late Wednesday night to combat the ongoing riots.
Comment →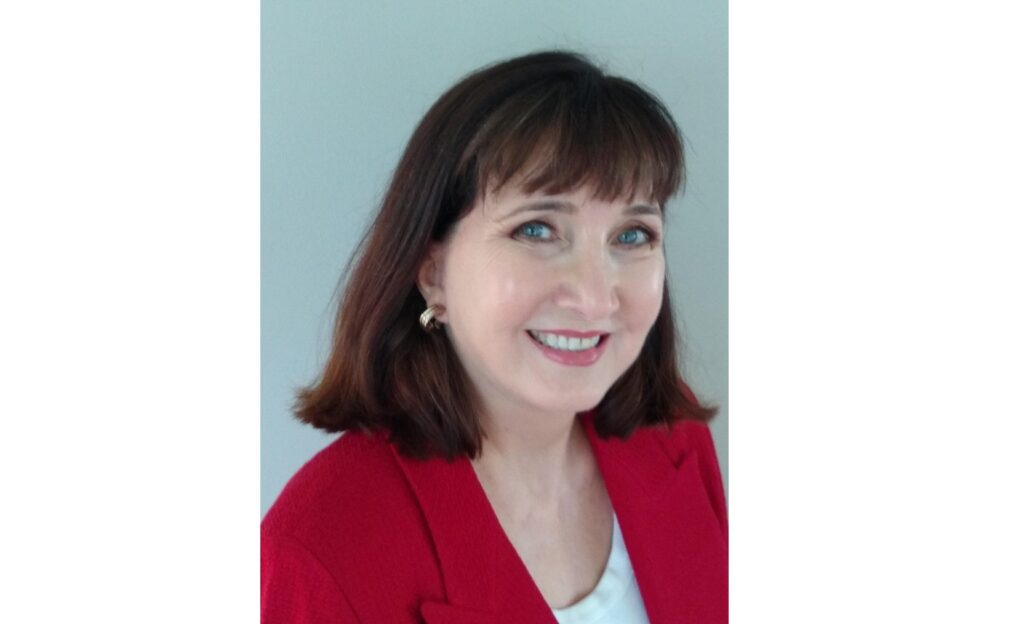 In a day-long virtual meeting, after four ballots, the 1,035 delegates assembled for the Libertarian Party's online convention selected Jo Jorgensen as their presidential candidate.

She won with slightly over 51 percent of the vote (not every delegate voted in every round) on that fourth ballot, with 524 votes. Jacob Hornberger came in second, with nearly 28 percent of the vote. Vermin Supreme came in third, with 20 percent of the final vote.
(Featured Image is Jo Jorgensen, taken from Wikipedia.)
Comment →
The most passionate of all our political debates is about to get a whole new, ugly chapter in it's long history opened up.
When Norma McCorvey, the anonymous plaintiff in the landmark Roe vs. Wade case, came out against abortion in 1995, it stunned the world and represented a huge symbolic victory for abortion opponents: "Jane Roe" had gone to the other side. For the remainder of her life, McCorvey worked to overturn the law that bore her name.

But it was all a lie, McCorvey says in a documentary filmed in the months before her death in 2017, claiming she only did it because she was paid by antiabortion groups including Operation Rescue.

"I was the big fish. I think it was a mutual thing. I took their money and they'd put me out in front of the cameras and tell me what to say. That's what I'd say," she says in "AKA Jane Roe," which premieres Friday on FX. "It was all an act. I did it well too. I am a good actress."

In what she describes as a "deathbed confession," a visibly ailing McCorvey restates her support for reproductive rights in colorful terms: "If a young woman wants to have an abortion, that's no skin off my ass. That's why they call it choice."

Arriving in an election year as the Supreme Court is considering a high-profile abortion case with the potential to undermine Roe vs. Wade and several states across the country have imposed so-called "heartbeat laws" effectively banning the procedure, "AKA Jane Roe" is likely to provoke strong emotions on both sides of this perennial front in the culture wars.

Director Nick Sweeney says his goal was not necessarily to stir controversy, but to create a fully realized portrait of a flawed, fascinating woman who changed the course of American history but felt she was used as a pawn by both sides in the debate.
Comment →
Like Us On Facebook