The Child-Free Generation's Hard Bargain With Capitalism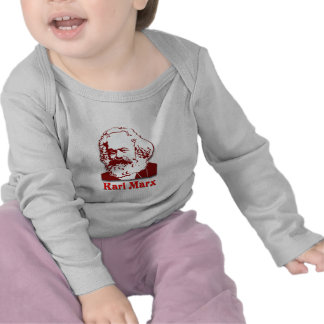 Flip through a few American newspapers and magazines, and it's hard not to come to the conclusion that there's a cultural obsession with fertility. ("Where Have All The Babies Gone?" "America's Baby Bust." "More Babies, Please.") Against the backdrop of a never-ending, wheel-spinning conversation about work-family balance, there are stories like this New York Times report worrying that Germany's birthrate is getting so low that eventually its economy won't be able to function, and dark warnings that America is next in line.
There are a couple of shades to the conventional wisdom about fertility, economics and morality in the U.S. Economic reporters and pundits are worried almost exclusively with the numbers: how falling birthrates make it impossible to pay for the increasingly expensive welfare benefits of an aging population. (See: Jonathan V. Last's book What to Expect When No One's Expecting, or any New York Times article about a European nation's welfare benefits.) Conservative commentators, as is their wont, tend to moralize the problem, arguing that it's social "decadence," not economic rationality, that leads people to avoid the "responsibility" of having children. (See: Ross Douthat.) Everybody agrees Westerners need to pop out more laborers, and that governments policies (child tax credits, etc) should encourage them to do so.
Meanwhile, a debate swirls about the problems of managing family life and work at the same time—a debate that focuses almost exclusively on relatively wealthy, privileged people who don't face the even worse reality most of us do. My takeaway from the endless talk has been: succeeding at a big-time career in the way fetishized by American culture is more or less incompatible with family life. Yet, having children is also fetishized by American culture, especially for women, and most of us see it as a good thing. So we're torn between bad options: 1) be superhuman and try to be on a work conference call for your big-shot job on Saturday during your kid's tee-ball game, and be always exhausted; 2) work less or do have a career you actually care about and struggle financially on top of being always exhausted; 3) get your employer to be more flexible and understanding, which is possible only for a tiny fraction of the American workforce. Those are the bad options you face in America if you're able to get a job in the first place (not at all guaranteed) and if you're able afford to live in an expensive city where acceptable jobs are.
The situation at the convergence of all these trends is something like this: the American economy, like all market economies, needs people to have children to fuel its growth, or else it has to import them from other countries. Yet in typical capitalist fashion, society has placed all of the burden of producing new laborers on individuals. Not only do you have to sell your time for wages to survive, but you also have to spend your wages raising the next generation of laborers so they can face (likely) even worse economic and ecological chaos. The goal of the system—not a dastardly plot, just the indisputable logic of capitalism—is to achieve 100 percent exploitation of its "human resources." That means that as close as possible to 100 percent of your time and energy should be "consumed" by the system: you work your hours, then when you're done, you spend all the rest of the time and all your paltry wages investing in the system's next class of laborers. There's no place in this system for becoming "you"—no place for leisure, for social relations, for intellectual development, for rest or recharging. The only way any of those things exist is through state intervention. And with our paltry minimum wages, nonexistent guaranteed vacation and nonexistent parental leave in the United States, we might as well not have a state.
It's no surprise, then, that people living under this system quickly figure out that kids can be a major impediment to an economically secure, fulfilled life. Especially if they watched their own parents struggle through insufficient income, exhaustion, and lack of adult selfhood just to support a family, they might reasonably wonder why they should subject themselves to the same misery. If you've improved your situation, and maybe even found a job and life you enjoy, is it really worth it to jeopardize or give it up just to have kids? Maybe you find yourself fulfilled in a non-lucrative career that provides an income adequate for an individual or couple, but not for a family. Maybe you and your partner have two good jobs, but could never afford family-size apartment space and schools in the city you've chosen to live and work. Do you give up the work you love, or the place you've made your life, or give up the family?
Both the conservative moralists and the liberal capitalists say America needs you to have children, it'll be an economic disaster and maybe a personal moral failing if you don't. But the individual  economic calculus all points in the other direction. Choosing to be child-free may in fact be the most humane, politically liberating choice you can make. Whether you're an Citibank executive or a Walmart cashier, the logic of capitalism is the same: work, work, work to and past the limit of your human capacities, work until you're spent; your personhood and your social relations are unimportant. No matter how far up the ladder you climb, that logic and its pressure never relent. The child-free generation is realizing there might be a compromise: climb the ladder as high as you have to to become a fulfilled human being, but refuse to accept the system's impossible demand that you also be a full-time parent, tutor, chef, maid, chauffeur, tee-ball coach, etc. The fact that it sounds entitled to suggest that no single adult or couple should be expected to do all of those things is evidence of how deeply the logic of overwork and overextension penetrates our thinking.
I can already hear the howls of conservative protests about "individualism" and "selfishness" of advocating childlessness as a mean of personal liberation, which amusingly illustrates their blindness to the incompatibility of their economic commitments with their moral outlook. Liberalism, secularism, the pill, the sexual revolution—none of that gave us an individualistic culture, capitalism did. Our society has already made atomized life all but inescapable: we have virtually no choice but to rely only on ourselves to meet our needs for both material sustenance and spiritual purpose. We have no choice but to be absorbed in our own atomized life—it's all anyone living under the demands of this system humanly has the energy for. That system has pushed us to work harder and longer for less, to do more and more for ourselves, and to expect next to nothing from our political or social institutions. And people wonder why the lectures about our "responsibility" to produce kids fall increasingly on deaf ears.
On all of these issues, the media conversation inevitably reaches an impasse; it is able to diagnose a problem, but not to suggest any real solution. We can diagnose the falling birthrate, but only suggest a few weak policy options that haven't always reversed the decline in other countries, and will be continually threatened anew by the global market. We can diagnose the problem parents have balancing work with family life, but only suggest changes—flexible hours, better maternity leave—that might at best be adopted by employers at the upper end of the economic spectrum. But companies that employ the vast majority of the workforce are making larger profits, hiring few workers, and forcing people to work longer hours for lower wages than ever. The trend is toward increased exploitation and workplace rigidity, not the opposite. If we're talking a solution on the order of livable wages, family-friendly hours, and affordable housing and education for 80 percent of the American population? That would require an uprising against capital on the scale of—dare I say it?—a revolution. Just getting something as good as France or the Nordic countries have would require a revolution here.
So it's no wonder that no one can really talk about what a real solution would require, and that no one really even wants to admit how solid the case against having kids is; it's easier to go on telling ourselves the child-free-lifers are spiritually stunted narcissists. I think, on the contrary, that they've unconsciously arrived at a central truth about life in capitalist society and have made a cold bargain with the system: we'll play the game, but refuse to surrender completely to its attempts to alienate us from ourselves. As Slate's Amanda Hess put it, "In this economic climate, I'm just not willing to make the personal and professional sacrifices necessary to support a family and a career, which would mean pursuing a higher-paying job I didn't like and tethering my financial security to a husband." She won't do a job she hates just so she can make enough money to have a kid? How decadent!
It's a tragedy that anyone in the wealthiest country on earth should have to conclude that a humane lifestyle is mutually exclusive with having children. Raising children should be a wonderful, enriching part of many people's adult lives, and choosing not to do so will inevitably make lots of people feel we're missing something. There are plenty of other economic and social arrangements that would allow us to have fulfilling adult lives, meaningful work, and energy to devote to families. But it's not a bit irrational, or at all selfish, for us to throw up our hands and say: until we can do something about this system, it can itself somebody else to exploit—and somebody else's kids.