I Knew It! I Knew It!
"Everything we have in the book is documented. It is not theory or hypothesis. It is fact," renowned private investigator William C. Dear told The Huffington Post about his book, "O.J. Is Innocent and I Can Prove It."
Dear's 576-page "true account," according to Amazon.com, hit the shelves today, retailing at $18 for the hardcover edition.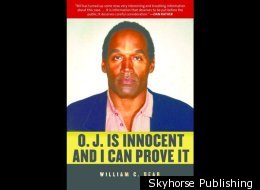 Look at that sweet, innocent face. It's obvious he was framed by the cops and the dominant power structure. Mark Fuhrman. Fortunately, through the system, the people spoke, and justice was done. Now we have the book to prove it.